Overnight Oats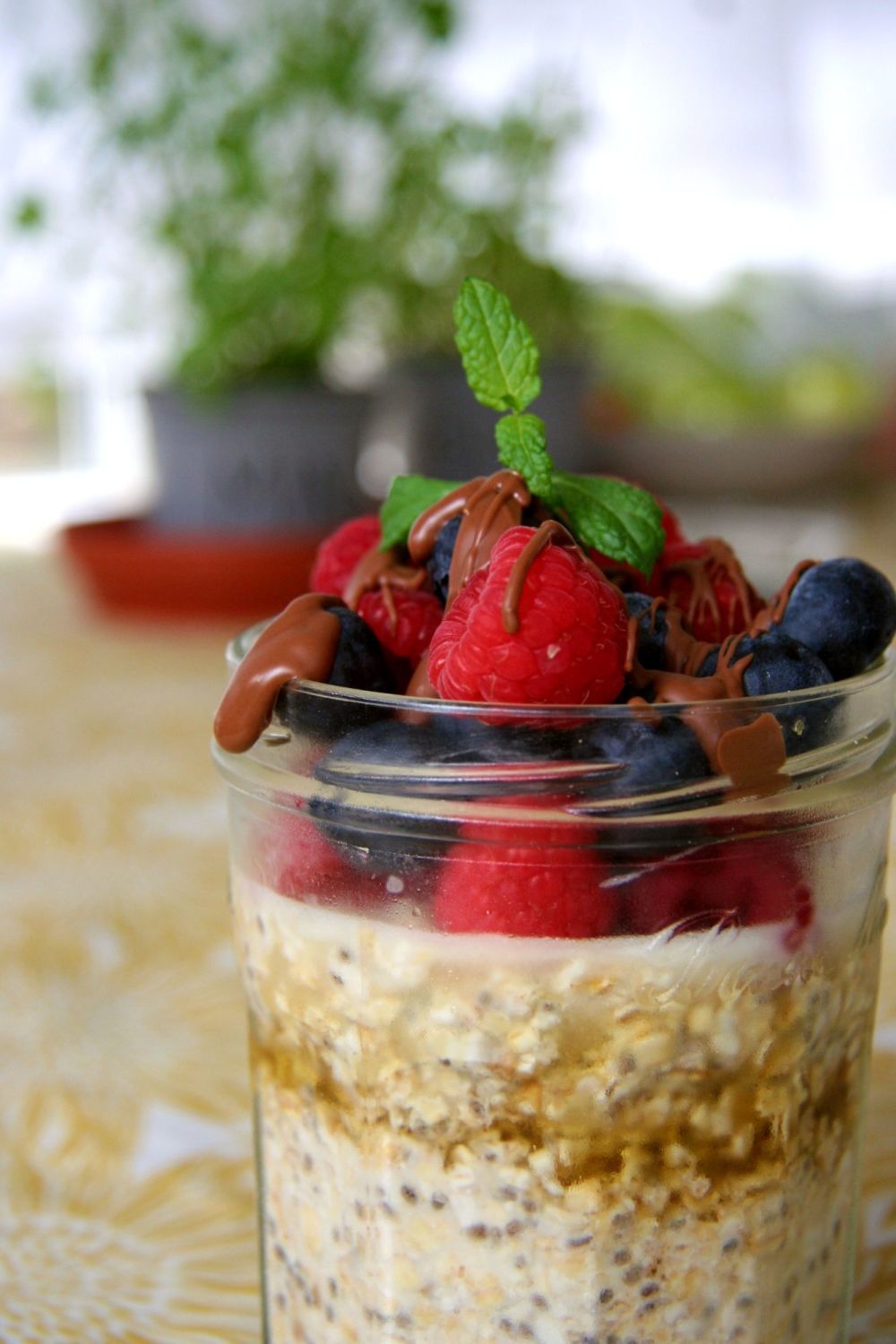 Overnight oats are honesty the perfect staple for anyone. You can prepare them in advance and then have them as quick on the go breakfast, or a snack to get you through the day. You can top them with anything you want from granola to chocolate, but here are some of my favourites:
Sliced banana

Fresh berries

Frozen berries

Dried fruits

Granola

Nut butter

Maple syrup

Chocolate

Trail mix

Jam

Biscoff spread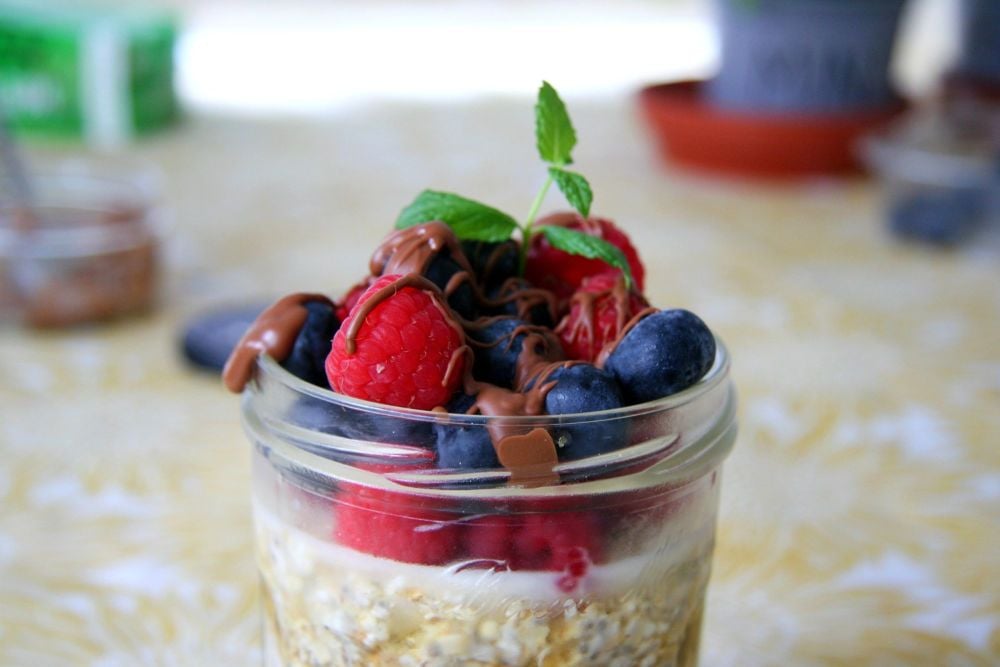 One problem I have with a lot of the overnight oats you see on the internet is the number of unhealthy toppings. Of course, you're welcome to put whatever you want, and sometimes it can make a really special treat.
Generally, I like to limit the amount of added processed sugars I put with mine, the oats provide a great source of slow-release energy & the berries are a fantastic source of vitamins and antioxidants.
My overnight oat recipe also contains chia seeds, these are a brilliant superfood which - as well as providing a thicker result in texture - also come with a huge amount of health benefits! You can read all about chia seeds in my blog post here! If you haven't got any chia seeds, don't worry. You can substitiure flax seeds in their place, or you can just leave them out entirely, however you may have a slight change in texture of the mix.
If you get to your oats after they've had time to soften and think you'd prefer them a bit runnier, you can stir in a bit more milk just before you eat them!
Another little addition that can really spice things up (pun completely intended) is the spice you choose to put in! I absolutely love cinnamon so thats generally my go-to, but around christmas time i like to put in a bit of ground ginger or nutmeg instead to change things up and give me a little festive kick.
Now, whilst these are traditionally called overnight oats, you actually only need to leave them for about 2-3 hours before they're ready to eat, so if you do forget they can be available at fairly short notice too. On the other side, they will last for up to 5 days in the fridge, so you can meal prep your working week of breakfasts all in one go! If you're meal prepping, I would only prepare your oaty mixture and leave your additional toppings to go on fresh just before eating.
I hope you enjoy this recipe, please let me know in the comment below which variations and toppings you tried! You can also tag us in your instagram posts for a chance to be featured on our page!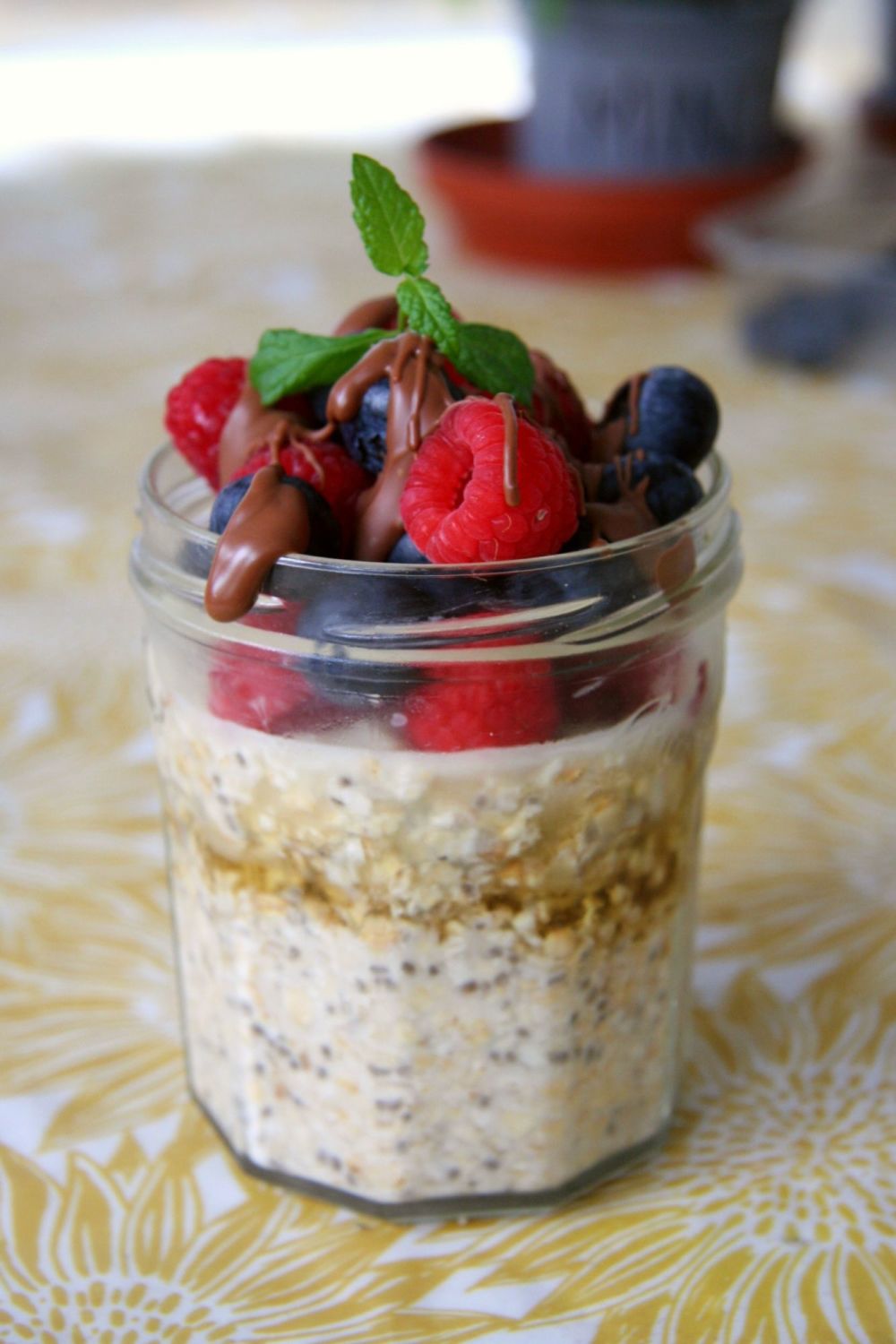 ---
Recipe
Yield: 2
Prep Time: 5 minutes
Setting Time: 2 hours
Total Time: 2 hours 5 minutes
Ingredients:
For the rolled oats:
¾ cup rolled oats

¾ cup non-dairy milk (I like to use oat or coconut)

1 tsp vanilla extract

1 tsp ground cinnamon or ground ginger

2 tsp chia seeds
To top:
Fresh berries

10g chocolate, melted

Mint to garnish (optional)
Method:
Add your oats, non-dairy milk, vanilla extract, spice and chia seeds to a mason jar.

Mix well, pop the lid on and pop in the fridge for a minimum of 2-3 hours.

Remove from the fridge, top with your favourite toppings and enjoy!
---
What did you think of this recipe? Did you do anything differently? We'd love to hear from you in the comments below. Don't forget that you can share all your foodie makes with us using the hashtag #HBivore.

Follow us on Facebook and like us on Instagram to keep up to date with our latest recipes, news and content. You can also use the form below to receive all our news and free recipes straight to your inbox!