Banana Oat Cookies
Posted on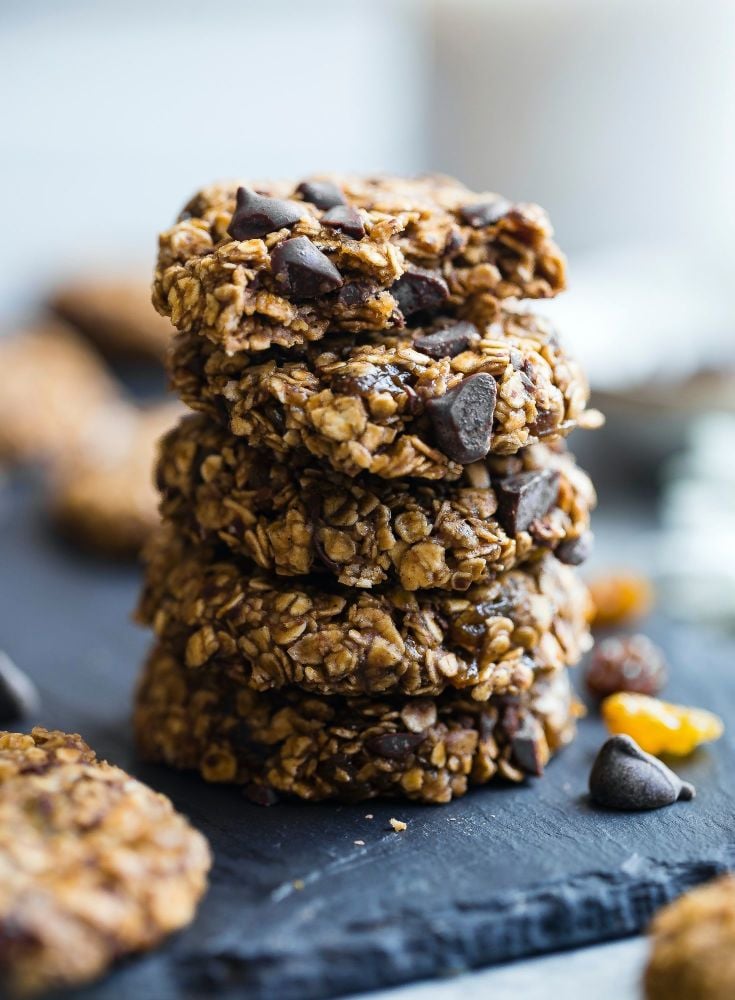 Banana Oat Cookies
If there's one thing to learn about me in this blog, it's that i'm great at buying bananas, but terrible at actually eating them.
I always buy them with the good intention of having them with breakfast or making them into smoothies, but by the time I remember they're there breakfast is long gone and I realise I have absolutely nothing else to put into a smoothie.
I watch them sit on the kitchen side, patiently waiting, first they get little brown spots, and then one day you wake up and BAM, they're more brown than yellow. Someone once told me that the healthiest time to eat a banana is when they're brown, but i don't know how much truth there is to that.
Regardless, I suppose if you're putting them into banana bread or baking them into these delicious oat cookies then the health benefits are a little bit to be desired.
That said, these aren't the worst snack for you, and the oats provide a great slow release energy making them ideal for a breakfast or morning snack (and certainly one I won't have trouble remembering to eat!).
What i love about this recipe is that you can change out the chocolate chips for something else if you'd prefer. They work great with raisins, cranberries, nuts, or even no added extra at all!
As a tip, if you want the same gorgeous result as the picture, save a few of your chocolate chips for after they've come out the oven, and then simply sprinkle them over the top!
You can also make these a bit bigger if you prefer a bigger cookie (and who doesn't?) but i tried to keep them as a nice lower calorie snack for when i'm feeling peckish. If you do make them bigger, remember they might need a little longer in the oven, but please be careful not to over bake, otherwise you'll lose that soft chewy center.
During the recipe, you'll also notice that you leave the mix to sit for 15 minutes before adding your chocolate chips and shaping your cookies, this gives the oats a chance to absorb the moisture from the other ingredients, and means they're nice and soft when they cook, improving the overall end result.
If you live in a hot climate, your coconut oil will be ready to use from the cupboard. Here in the UK, the climate is too cold for coconut oil to be a liquid or soft enough to use straight from the cupboard, so if yours is too firm you'll need to spoon out what you need and soften it in a small bowl in the microwave first.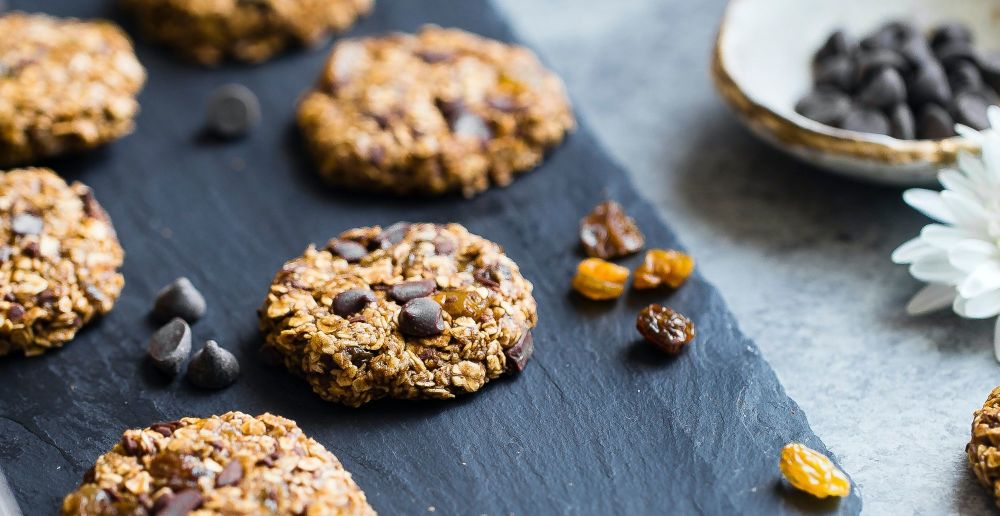 ---
Recipe
Yield: 8
Total Time: 40 minutes
Ingredients:
1 medium banana

1 cup / 100g rolled oats

2 tbsp maple syrup or agave

1 tbsp coconut oil (melted)

Pinch of salt
Method:
Preheat your oven to 170c and line a baking tray with parchment.

Mash your banana in a bowl with a fork, then mix in your syrup, oil and oats. Leave this mix to rest for 15 minutes to let the oats soak up some moisture.

Gently fold in your chocolate chips and salt, then using 1 tbsp of mix, roll it into a ball in your hands and then gently flatten.

Place onto the baking tray and bake for 15 minutes

Remove from the oven and sprinkle with a few more chocolate chips if you want the aesthetic effect, otherwise they're fine just as they are!
---
These cookies will store for 2-3 days in an airtight container, then they'll start to change texture a little, but they'll still be safe to eat!
What did you think of this recipe? Did you do anything differently? We'd love to hear from you in the comments below. Don't forget that you can share all your foodie makes with us using the hashtag #HBivore.
Follow us on Facebook and like us on Instagram to keep up to date with our latest recipes, news and content. You can also use the form below to receive all our news straight to your inbox each week.