2 Ingredient Vegan Naan - no yeast!
Posted on
2 Ingredient Vegan Naan - no yeast!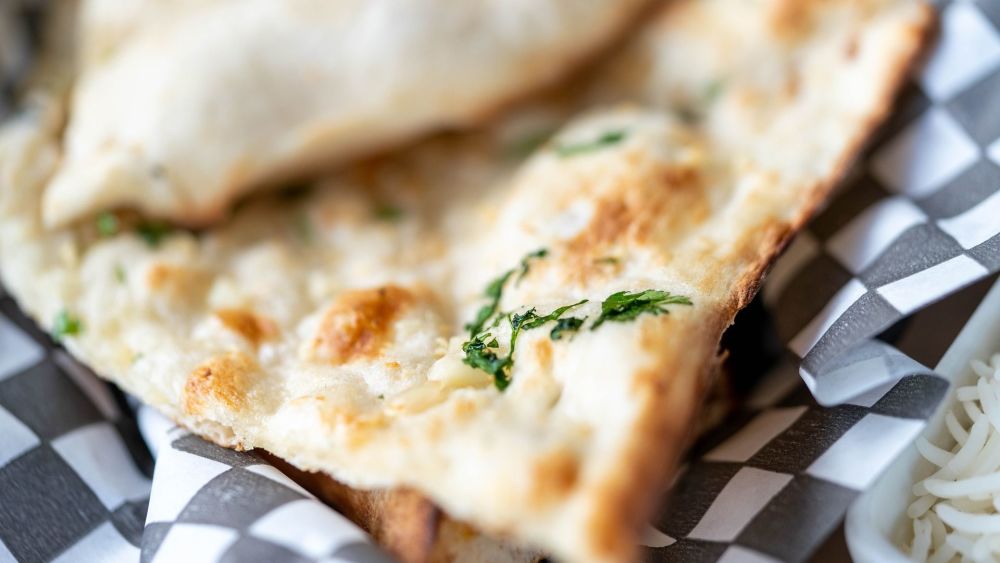 This recipe is so quick and easy and is made from only two ingredients you've probably got in your kitchen right now!
Naan are a soft, chewy delicious bread originally created over 2,500 years ago in India and it is traditionally baked in a tandoor, or cylindrical clay oven. Now I'm probably not the only one who hasn't for a tandoor hanging around in their kitchen, but worry not as we can create a delicious vegan naan with little more than some enthusiasm and a frying pan!
Despite the immense climb of vegan food in supermarket chains in recent years, one thing I still find it difficult to source is vegan naans! The only one I'm able to find is a 'free from' in tescos that I find to be bitty and of a strange texture. The main reason many naan's aren;t suitable for vegans is because they contain yoghurt, so it seems pretty easy that we can just swap that out for a vegan yoghurt and be half way there to fresh, warm, homemade vegan naan breads.
If you're in a rush, your two ingredients naan's will go down a treat, but if you've got a little more time and a few more ingredients you can create something really special. Brushing your naan's with a vegan margarine or olive oil once cooked, and topping with some fresh herbs and garlic will create a truly irresistible accompaniment for any indian dish. For a real infusion of flavour you can add some garlic, seasalt or herbs to your mix when combining too.
Some ideas of additional ingredients that would go great include:
Coriander

Dried herbs

Fresh or dried garlic

Olive oil

Vegan margarine

Additional vegan yoghurt to top

Sea salt
If you're after a great vegan dish to have these with, check out some of these:
Make sure you let us know in the comments below how yours turned out and if you did anything differently. Also remember to tag us in your foodie makes on instagram!
---
Recipe
Yield: 2 portions
Total Time: 35 minutes
Ingredients:
200g / 1.25 cups self raising flour

200g / 0.8 cups vegan yoghurt

Optional: coriander, garlic, dried herbs or oil to top
Method:
Weigh out you flour in a bowl, then add in your yoghurt. Mix together with a spatula until it comes together then tip out onto a floured surface. If your mix is a little too sticky, now's the time to add some more flour.

Divide your mix into 4 equal sections using a knife, taking one at a time, roll them out into an oval shape about half a centimeter thick.

Heat up a dry pan on a medium heat, then cook each naan for a couple of minutes on each side until they're nicely browned

Serve with your favourite dish or enjoy as a delicious snack!
---
What did you think of this recipe? Did you do anything differently? We'd love to hear from you in the comments below. Don't forget that you can share all your foodie makes with us using the hashtag #HBivore.
Follow us on Facebook and like us on Instagram to keep up to date with our latest recipes, news and content. You can also use the form below to receive all our news straight to your inbox each week.