Chunky Minestrone Soup
Posted on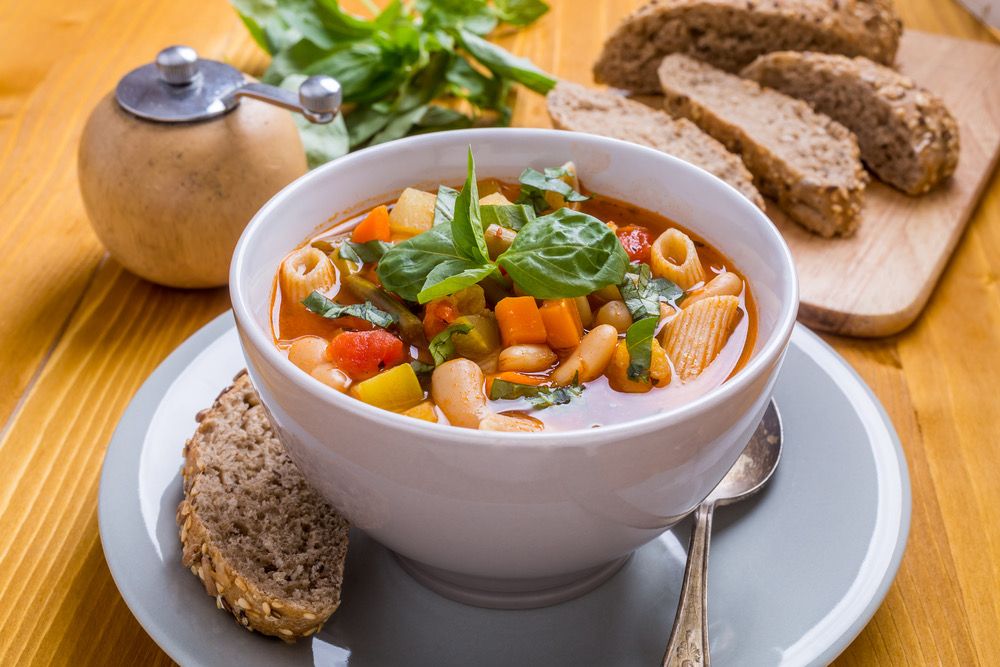 This hearty soup is packed full of vitamins. It makes a great healthy winter dish for everyone to enjoy. If you're feeling adventurous you can make your own bread to go with it too, otherwise most supermarkets have vegan friendly bread that will take this soup to the next level.
Chunky Vegan Minestrone Soup
Total Time: 1 hour
Yield: 4 portions
Ingredients:
2 cloves garlic, crushed
1 Large potato, peeled and roughly chopped
1 small swede, peeled and roughly chopped
2 medium carrots, peeled and roughly chopped
3 stalks celery, chopped
1 large leek, trimmed and sliced
2 bay leaves, broken up
1 large handful of greens (savoy cabbage, kale or spring greens will do nicely), thinly sliced
150g pasta (any shape and size is fine!)

1 litre vegetable stock
1 x 400g tin chopped tomatoes
2tbsp tomato paste
Recipe
Heat 2 tbsp of olive oil in a large saucepan, then add your garlic, potato, swede, carrot, celery, leek and bay leaves and cook for about 10 minutes on a medium heat.
Add your tinned tomatoes, tomato paste and veg stock, then gently bring up to a simmer and leave to cook for about 20 minutes, stirring regularly until your veggies are cooked.
Add your greens and pasta, and simmer for as long as your pasta needs to be cooked, feel free to add some more boiling water if needed.
Season to taste and serve with some fresh crusty bread.
livepages::jquery(); ?>