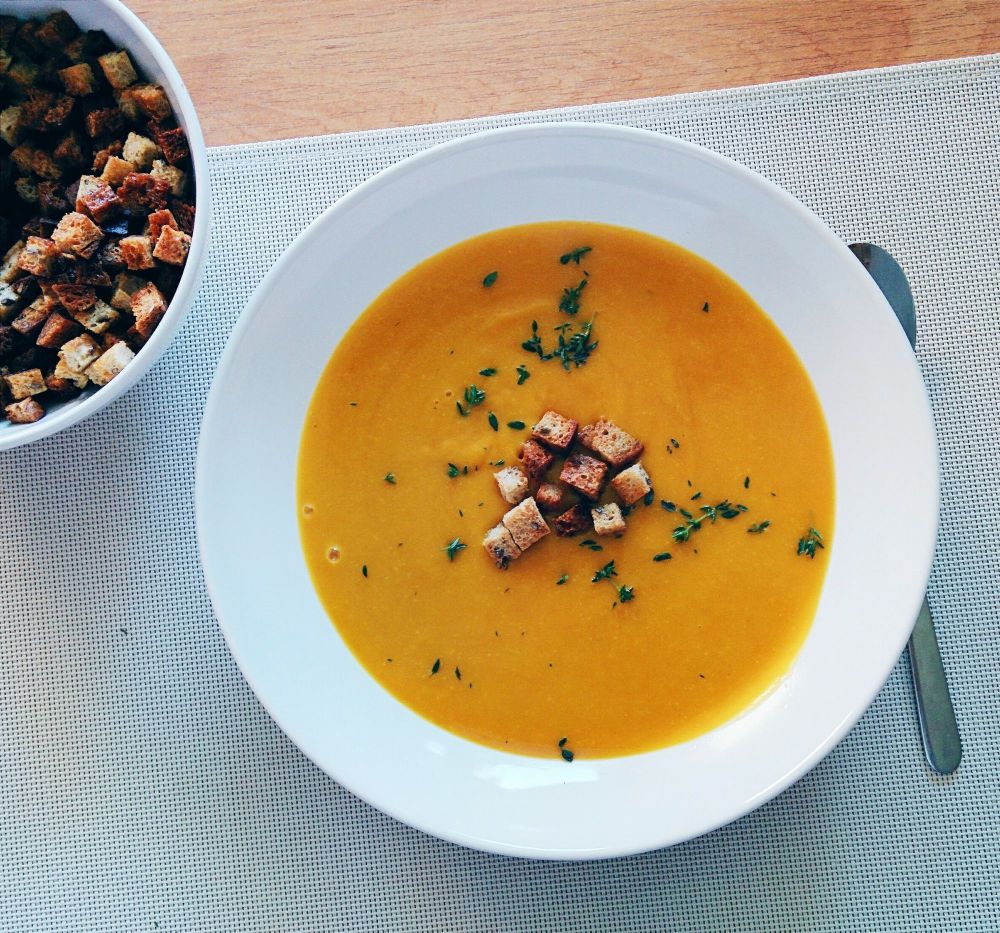 Now that autumn is here, it's time for me to bring out those October classics. There is nothing better on a cold day than dunking warm bread into a big bowl of delicious pumpkin soup, it's such a great way to enjoy a wholesome, nutrient rich meal.
This is also a great way to use the spare pumpkin flesh from Halloween this year! When I hear about how many people just throw it away, I'm horrified. Now you have no excuse!
Ingredients:
1kg Pumpkin, peeled, deseeded and chopped into small chunks
1 Onion, diced
2 Garlic Cloves, Crushed
3 cups / 750ml Vegetable Broth
Chopped Fresh Dill, to serve
Method:
Place all your ingredients into a large pan and bring to the boil.


Reduce to a simmer and leave until the pumpkin is nice and tender.


Using a stick blender, blend until nice and smooth, you don't want any lumps!


Season to taste with salt and pepper. You can add a little vegan cream if you want, but I prefer it just the way it is.


Serve with fresh warm crusty bread for a truly autumnal experience!
If you're feeling extra fancy and you have steady hands, you could probably pour your vegan cream into the shape of a ghost on top of your soup. If you do, we'd love to see your pictures!

We love pumpkins! Pumpkin soup has always been a tradition every halloween in our household but not everyone is a fan. If you're looking for a different soup, why not try our Mixed Vegetable Soup?
On to Vegetable Soup Recipe >>