Carrot and Sage Soup
Posted on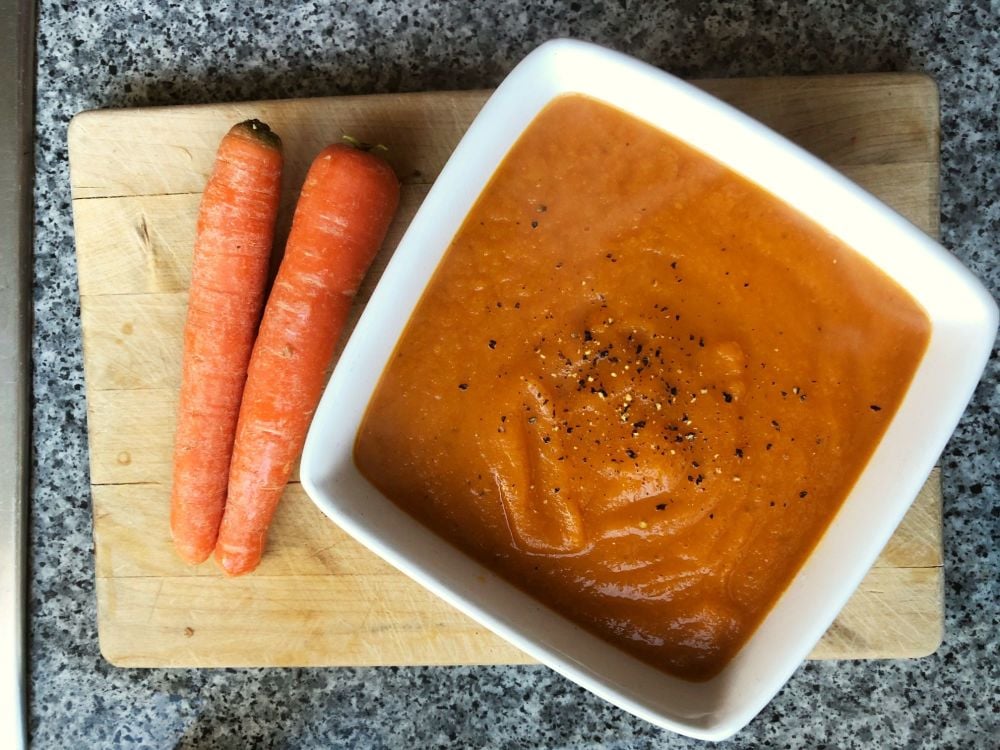 Carrot and Sage Soup
This is a real winter warmer that I first came up with just after Christmas.
I'd picked up a lot of leftover cheap veg from Asda and needed to come up with some easy ways to use it up, so using my brand-new blender (thanks, Mum!) soup seemed like a pretty good option.
This is a great meal prep to be done in advance as it can be frozen in portion/family sized tubs and then just put into a pan frozen and gently reheated, which makes it a great option for me as a student who often needs quick and easy nutritious meal options to keep me away from the ordering apps...
---
Recipe
Total Time: 45 minutes
Yield: 4 Portions
Ingredients
Two medium potatoes
One large white onion
2 Sprigs of fresh sage
600g Carrots
2 Vegetable stock cubes
Salt and pepper to taste
2 Cloves garlic
Method:
Peel your potatoes, onion and carrots and chop them into small-ish chunks, about 5cm x 5cm is fine.


Peel your garlic, and finely chop it along with your fresh sage.


Add all your ingredients to a large pan and cover with water, then add your stock cubes and place on a high heat to bring to the boil.


Leave to simmer until all the vegetables are nice and soft, you may need to top up with water throughout, but you want it so that the veggies are just covered.


Place into a food processor or blender and blend until smooth, if your soup is really thick, add some boiling water until you reach you're desire consistancy.


Season to taste, then serve! If you're freezing some, simply tub up, leave on the side to cool down to room temperature, then lid and freeze. The fresh soup will last up to three days in the fridge.
---
How did it go? Let us know! Share your foodie makes with us in instagram with #HBivore.
Follow us on Facebook and like us on Instagram to keep up to date with our latest recipes, news and content!