Cashew Ricotta-style Cheese
Posted on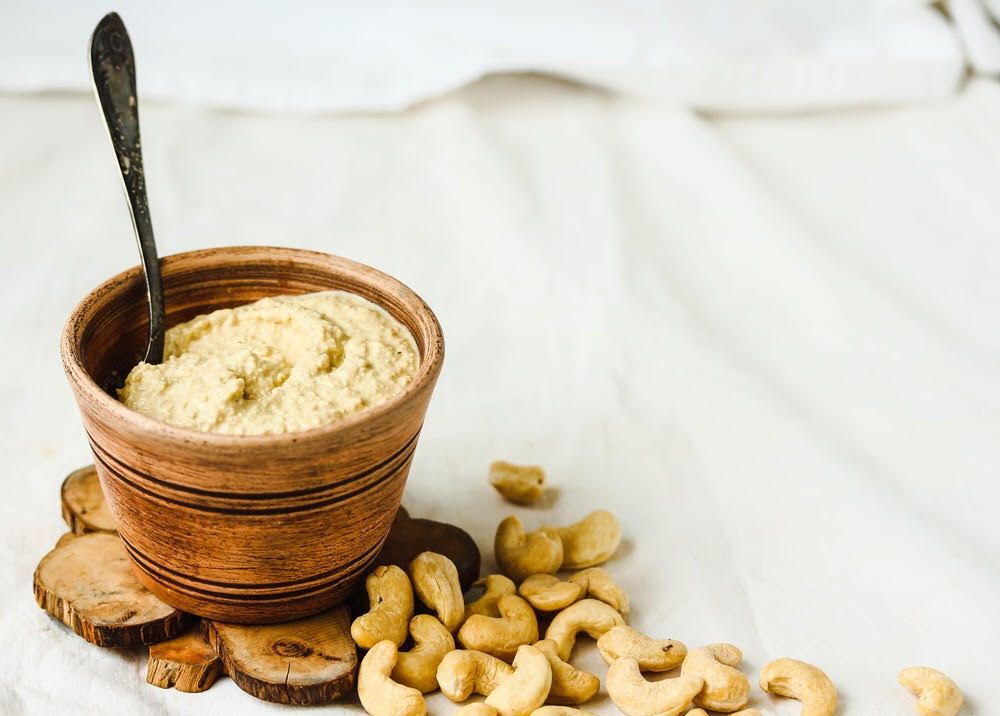 Cashew Ricotta-style Cheese
If you're craving that think,creamy, cheesy ricotta taste then you've come to the right place. This cashew ricotta style cheese goes great in so many different recipes. If you're loving the taste on its own, you can fold it through some pasta with some spring onion and enjoy it as it is, but it also makes a great addition to a cannelloni stuffing and is one of the key aspects of our conchiglioni stuffed with spinach and 'ricotta' and makes the basis for our broccoli and ricotta tarts.
Basically, this is the must have vegan alternative for all your favourite itallian pasta dishes!
---
Recipe
Total Time: 20 minutes
Ingredients:
2/3 cup / 100g of cashews

1 tbsp lemon juice

2 heaped tbsp nutritional yeast

1 tsp garlic powder

1 tsp celery salt

pinch of oregano

⅓ cup / 80ml cold water
Method:
You can either soak your cashews in cold water for a couple of hours, or (my personal choice) you can place them in a bowl and cover with boiling water and leave to soak for 5 minutes.

After soaking, drain your cashews and place them in a food processor with all your other ingredients and blend until almost smooth!

Your cashew ricotta is now ready to use, and once cooled will keep in the fridge for up to 3 days.
---
I can't wait to see what you guys use this one for! Don't forget that you can share all your foodie makes with us using the hashtag #HBivore and the favourites will be reposted!
What did you think of this recipe? Did you do anything differently? We'd love to hear from you in the comments below.
Follow us on Facebook and like us on Instagram to keep up to date with our latest recipes, news and content. You can also use the form below to receive all our news straight to your inbox each week.
livepages::jquery(); ?>