Vegan Dippy 'Egg'
Posted on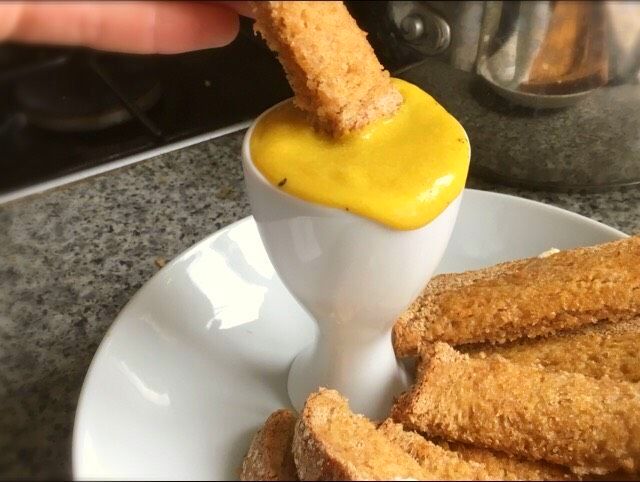 Breakfast is often seen as one of the more tricky meals when it comes to eating vegan. So many people skip breakfast due to lack of time, but as the most important meal of the day it's crucial that we each take the time to fill up with fuel for the rest of the day.
I say a lot on this blog that veganism isn't about giving anything up, but it's about finding new ways to create cruelty-free versions of all your favourite foods, and that's exactly what we did here!
This is just like egg yolk and is not only just as delicious as the original, but the texture is spot on and it's way better for you, the planet and the chickens. I've not included any oil as to keep things as healthy as possible, but for a richer taste, you can add a little splash.
I enjoy this with a couple of slices of seeded whole wheat bread, which I definitely recommend!
---
Recipe
Yield: 2 servings
Total Time: 5M
Ingredients:
1 cup water

1 tbsp corn flour

3 tbsp nutritional yeast

½ tsp turmeric

Ground pepper to taste
Method:
Whisk all your ingredients together in a small pan, place over a medium heat until thickened! You'll need to keep whisking constantly to ensure that it doesn't stick as the corn flour starts to thicken.
---
I bet you didn't think it would be that easy… with just 4 main ingredients (one of which comes out the tap) and one step to complete, this is my go to savoury breakfast option.
Be sure to share all your foodie makes with us using the hashtag #HBivore.
Follow us on Facebook and like us on Instagram to keep up to date with our latest recipes, news and content. You can also use the form below to receive all our news straight to your inbox each week.
livepages::jquery(); ?>