Vegan Dippy 'Egg'
Posted on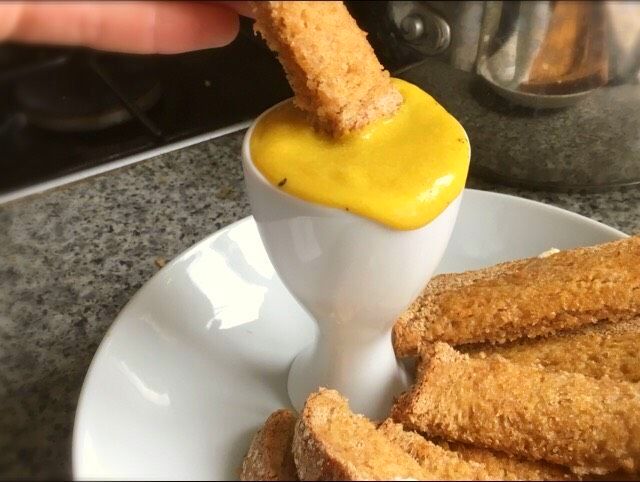 Breakfast is often seen as one of the challenging meals to keep vegan, with so many people accustomed to having animal products at breakfast time it can be daunting when first exploring veganism to find replicas of your most loved morning meals.
For those who have been vegan for a long time, it can also be easy to fall into the trap of having the same breakfasts over and over again, often purely for convenience. For super quick and easy breakfasts, there are many vegan (and accidentally vegan!) breakfast cereals out there, simply pair with any plant or nut milk and vuoi la!
However, if you have a bit of spare time, you can also just as easily whip up something altogether a bit more special. There are so many options out there in the world of vegan recipes that allow you to enjoy the same breakfasts you did before, just a little different.
Whilst the flavorus may not be identical, they all make a delicious breakfast in their own right. If you're craving scrambled eggs, try out our scramble tofu recipe. But if you're here because you're after a delicious alternative to dip your toast soldiers in, you're already in the right place.
Many people complain that vegans shouldn't name their foods and recipes after animal products, so i just want to clarify that here and now. I haven't named this recipe 'vegan dippy egg' because I'm trying to aggravate any omnivores. I've simply chosen the name that best informs people of what to expect!
So behold, our vegan dippy egg. The nutritional yeast is the star of the show in this one, bringing the special rich flavour into the 'egg yolk'. Sometimes if im feeling a bit generous, i'll throw in a bit extra for an even deeper, richer taste, but it's fabulous just the way it is.
The corn flour thickens the mix, making it the perfect consistency for dipping, and the tumeric helps to provide that perfect breakfast eggy colour, whilst also being a potent anti-inflammatory and antioxidant! Whilst on the topic of health, it's also worth mentioning that this recipe is 100x healthier than the animal product version, with the nutritional yeast containing all 9 essential amino acids, providing a great source of protein, as well as containing B vitamins and trace minerals.
I like to pair my vegan dippy egg with a couple of slices of super seeded toast, creating the perfect nutrient packed, protein rich start to the day that everyone needs!
---
Recipe
Yield: 2 servings
Total Time: 5M
Ingredients:
1 cup water

1 tbsp corn flour

3 tbsp nutritional yeast

½ tsp turmeric

Ground pepper to taste
Method:
Whisk all your ingredients together in a small pan, place over a medium heat until it comes to the boil and has thickened! You'll need to keep whisking constantly to ensure that it doesn't stick as the corn flour starts to thicken.
---
I bet you didn't think it would be that easy… with just 4 main ingredients (one of which comes out the tap) and one step to complete, this is my go to savoury breakfast option.
Be sure to share all your foodie makes with us using the hashtag #HBivore.
Follow us on Facebook and like us on Instagram to keep up to date with our latest recipes, news and content. You can also use the form below to receive all our news straight to your inbox each week.
livepages::jquery(); ?>