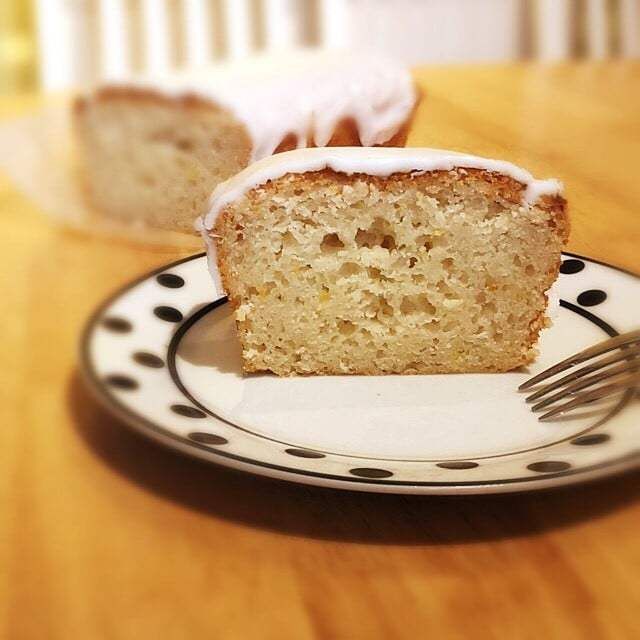 Lemon Cake
You need just six ingredients to create this delicious lemon cake (excluding water, that comes out the tap). This British classic is one of the nations all time favourites, and yet is often overshadowed by the likes of chocolate cake or a classic victoria sponge.
Fear not, though, for we have come to bring this deliciously fresh 'tea and cake' essential back to your cake tin. A moist, citrusy, vegan alternative to the traditional recipe style, where no sacrifices are made (be that in animal products or taste).
I've done this as an iced lemon cake, but if you would prefer a lemon drizzle, simply follow the recipe, but when the cake is taken out the oven, use a skewer or fork to poke holes over the top of the cake, and then drizzle with the juice of a lemon mixed with 85g of caster sugar. It will soak into the sponge and also leave a crisp, sweet topping too!
If you'd rather make lemon cupcakes, that's fine too! Simply split your cake mix into cases, filling them ½ to ⅔ full, and then watch carefully as they bake as they won't need quite as much time as a larger cake. Be careful not to open the oven too early though as this may cause them to sink, instead, wait until they look like they're lightly golden brown and then open the oven to test with a cocktail stick (insert a cocktail stick directly into the centre of one of the cupcakes, if it comes out clean, they're ready!).
So to all your lemon-cake lovers out there… ready, set, BAKE!
Ingredients:
100ml (0.5 cup)

vegetable oil

275g (2.75 cups)

self raising flour

200g (1 cup) caster

sugar

1 tsp

baking powder

170ml (3/4 cup) cold water
1 lemon
150g (1 cup)

icing sugar
Method:
1.) Preheat your oven to 180c and line a 1lb loaf tin with baking parchment. Mix your flour, sugar, zest of your lemon and baking powder together in a bowl
2.) In a jug mix together your oil, water and the juice of half your lemon.
3.) Pour the contents of your jug into your dry ingredients and combine until smooth. Pour into your tin and bake for 30-40 minutes, or until a cocktail stick inserted into the middle comes out clean.
4.) Allow to cool completely on a cooling rack.
5.) In a bowl, combine your icing sugar with the remaining lemon juice. You want the icing to be thick enough to not run off your cake, you may need to add more icing sugar in order to reach the desired consistency.
6.) Pour over your cake and allow to set. Cut and serve!
---
What did you think of this recipe? Did you do anything differently? We'd love to hear from you in the comments below. Don't forget that you can share all your foodie makes with us using the hashtag #HBivore.
Follow us on Facebook and like us on Instagram to keep up to date with our latest recipes, news and content. You can also use the form below to receive all our news straight to your inbox each week.