Garlicky Hummus and Mushroom Fusilli
Posted on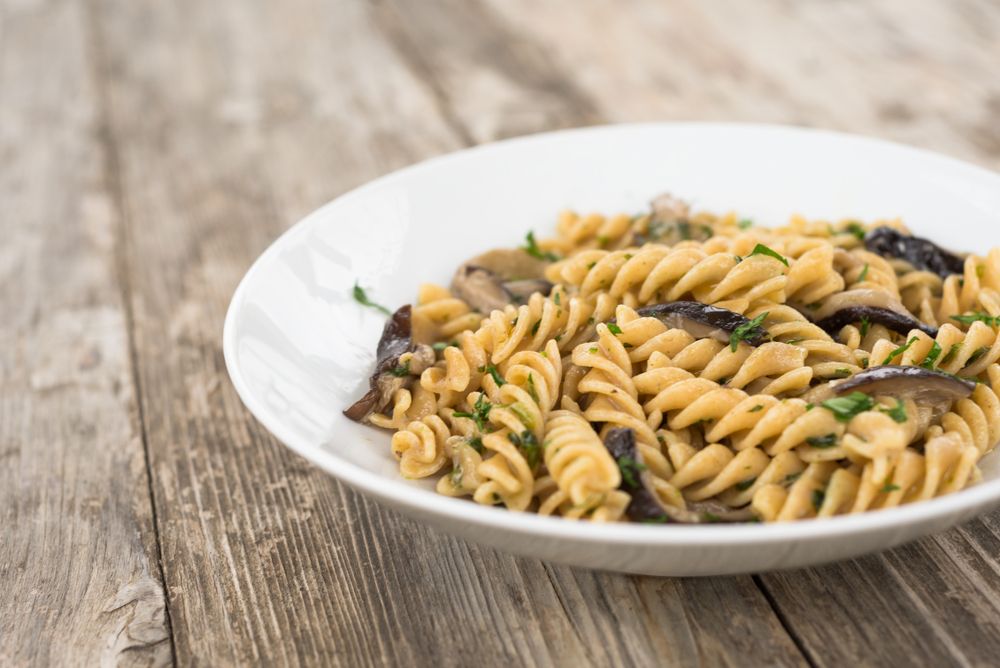 Hummus and Mushroom Fusilli
This recipe contains three amazing staple foods for a vegan; pasta, mushrooms and hummus!
If you thought hummus was just for dipping your veg sticks in, you were wrong.
This easy, budget-friendly pasta dish makes for a great filling dinner idea. You can swap out the pak choi for spinach if you'd prefer, as I know sometimes spinach is more readily available.
Recipe
Ingredients:
2 Stems Pak Choi
2 White Onions, diced
3 Garlic Cloves, crushed
1Tin Chickpeas
4 tbsp Olive Oil
Juice of 1/2 Lemon
400g Fusilli
300g Chestnut Mushrooms, sliced
Small Pack Dill, chopped
Method:
In a food processor, empty your tin of chickpeas (no need to drain them), your garlic, lemon juice and a pinch of salt and pepper and 2 tbsp of olive oil. Blend until combined and smooth.

This is the time where you want to start cooking your pasta as per the instructions on the packet!

In a pan, put your 2tbsp of olive oil and fry off your onions and mushrooms together until browned, then add your pak choi and fry off for another couple of minutes.


When your pasta is cooked, drain it and put it back in the pan you cooked it in, then add your mushroom mix and stir in your hummus sauce.
Next
Jack was over the moon when I made this for him. Anyone who knows him will tell you that he won't shut up about hummus and he's almost as bad when it comes to mushrooms!
Do give this recipe a share if you liked it! We always appreciate it and if you've got a favourite pasta dish you love to make, share it in the comments below! We'd love to hear your thoughts.
If hummus and mushrooms aren't your thing, why not try out our Avocado Pasta Recipe?