Millionaire Shortbread
Posted on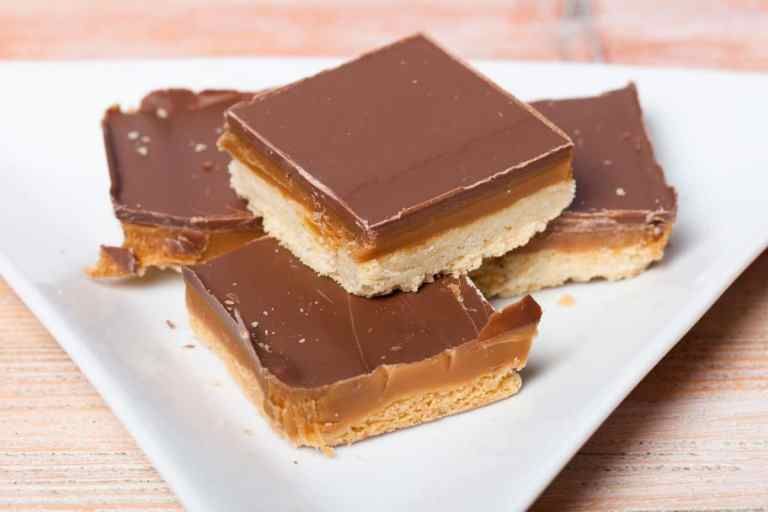 This millionaire shortbread recipe is gauranteed to impress. It takes a bit of time but is definitly worth it. This one is miles better than any shop bought I've ever found, but I cannot promise you'll be able to stop yourself eating the whole thing.
Total Time: 1-2 hours
Ingredients:
For the shortbread
175g / 1 1/4 cups Plain Flour
125g / 1/2 cupVegan Margarine
50g / 1/4 cup Brown Caster Sugar
a Pinch of Salt
For the Caramel
50g / 1/4 cup Brown Sugar
50g / 1/4 cup Granulated Sugar
75g / 1/3 cup Vegan Margarine
400ml / 1 2/3 cups Almond Milk
To Top
Preheat oven to 200c and line a 9x9 inch baking tin with parchment
Combine the flour, margarine, sugar and salt for the shortbread.
Tip your mix into the tin, spread evenly and press down firmly.
Using a fork, make shallow stabs all over your shortbread. This stops it rising at all in the oven.
Bake until golden brown, this will be around 15-20 minutes.
For your caramel, heat the butter, sugar and almond milk in a saucepan, stirring constantly to stop it burning. Bring your mix to the boil and simmer until it forms a thick, golden brown caramel. This can take anywhere from 30 mintues to an hour. It will feel like you're never going to get there, but persevere!
Pour your caramel mix over the shortbread and leave to cool compeltely.
Melt your chocolate in a Bain-Marie (a bowl over a saucepan of hot water) and then pour over your set caramel. Tilt your tray until evenly coated and leave to set.
Tip: Cutting it with a hot knife will help stop the chocolate from cracking!
How did it go? Let us know in the comments below! If you liked this one, you'll LOVE our Chocolate Mousse recipe!