Double Chocolate Chip Muffins
Posted on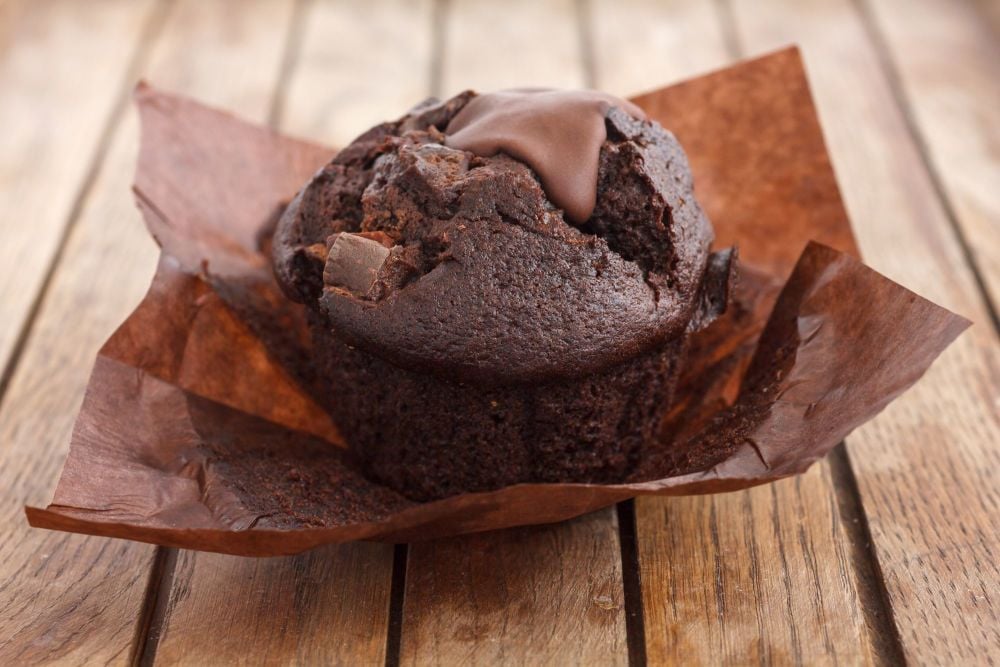 Double Chocolate Chip Muffins
The difficulty in baking isn't choosing to make muffins, that's sort of a given. There's never a bad time in life to make muffins. The difficulty comes when you have to decide what flavour to make, and I'm here to make that even more difficult by providing as many muffin recipes as i can think of! From every fruit you can think of, to chocolate chunks or double chocolate chip, I'm going to write it so we can all bake it!
Choosing a double chocolate chip muffin is always a safe bet. They're indulgently chocolatey and an international favourite. These muffins are soft and light, and no one would even guess they were vegan.
If you can sneak one while they're still a little warm you will not believe how amazing they are. Catching it when the chocolate chips are still soft and that perfect little bit melted is insanely good.
That said, they're still just as good once they've cooled down, so don't worry about that! I like to make these for parties or family gatherings, i recently made a huge batch of all my muffin flavours to send to my family during lockdown to cheer everyone up a bit!
Once you've made these, store them in an airtight container once cooler and they'll stay nice and soft for about 3 days. They'll be good to eat for longer, but they might go a bit firmer and drier, so it makes a nice excuse to eat a whole batch of muffins in just a few days.
Let me know how you got on in the comments below, and as always make sure you tag us in all your foodie makes on instagram!
---
Recipe
Yield: 8-10 large muffins
Total Time: 45 minutes
Ingredients:
1 cup / 250ml soy milk

2 tbsp lemon juice

1 cup caster sugar

⅓ cup sunflower oil

1 1/2 cups cup / 180g plain flour

¼ cup / 35g cocoa powder

2 tsp baking powder

½ tsp bicarbonate of soda (baking soda)

Pinch sea salt

1 cup vegan chocolate chips
Method:
Preheat the oven to 180c and fill a 12 hole muffin tray with cases.

In a small bowl, mix your soy milk and lemon juice, set to one side for five minutes to curdle.

Add your sugar and oil and mix until combined

In another bowl mix together your flour, cocoa powder, baking powder, salt and bicarbonate of soda. Add your wet mix to the dry and gently mix together until just combined.

Fold in your chocolate chips (saving some for topping) and then fill your cases to about ¾ full. How many you get will depend on the size of cases you're using. Top with any leftover chocolate chunks and bake in the oven for 35 minutes or until a cocktail stick inserted into the middle comes out clean.
---
What did you think of this recipe? Did you do anything differently? We'd love to hear from you in the comments below. Don't forget that you can share all your foodie makes with us using the hashtag #HBivore.
Follow us on Facebook and like us on Instagram to keep up to date with our latest recipes, news and content. You can also use the form below to receive all our news straight to your inbox each week.