Biscoff Cheesecake Bites
Posted on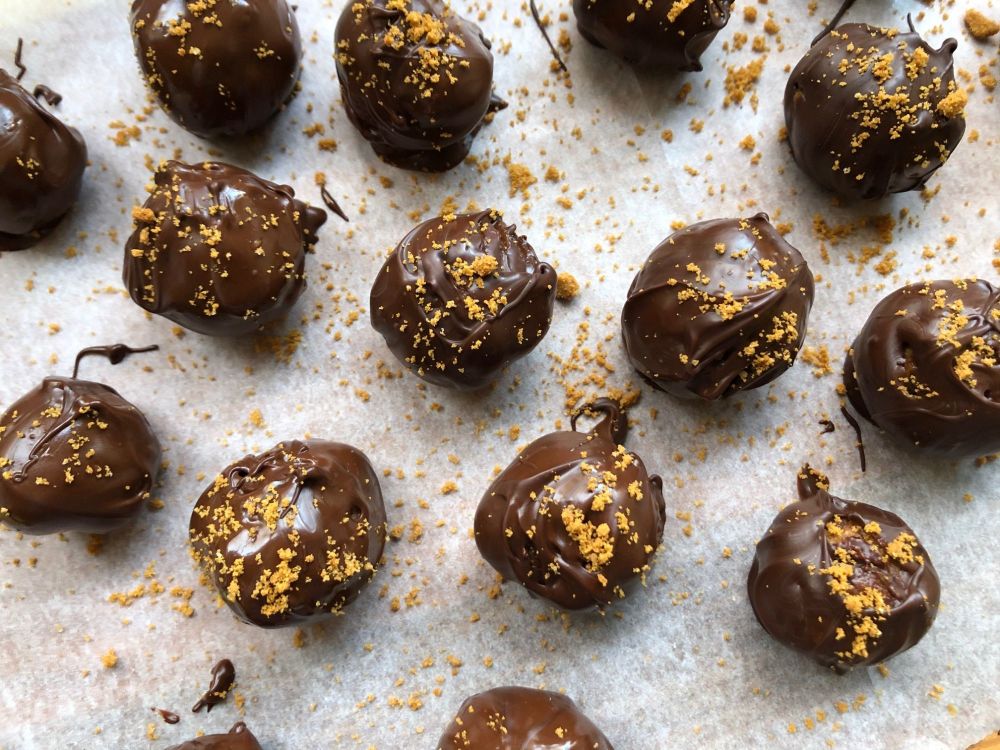 Biscoff Cheesecake Bites
I love a simple recipe, the quicker and easier the better. It doesn't get much easier than a three ingredient, two step recipe. These are perfect as little treats but can also be a great homemade gift when packaged in a nice box. They look so impressive, no one would guess just how quick and easy they actually were.
The appearance definitely reminds me of truffles when they're coated in chocolate, but I think they're even more delicious. This recipe is also completely kid friendly (to make and eat) so you can get some help from the little ones of the household, but i bet you'll be stuck doing the washing up!
Vegan cream cheese is really easy to find nowadays, I used Tesco's own brand free from cream cheese and it worked amazingly. The biscuits are also generally easy to find, with every supermarket having them in the biscuit aisle. If you're on a budget though, I find that the biscoff biscuits can always be found in the pound shop, so it's worth a look to keep this great recipe nice and cheap.
Any kind of chocolate will work, I used dark chocolate as I didn't want anything too sweet as they're definitely sweet enough anyway, but you can use a vegan dark, milk or white chocolate.
I had a truffle dipper in the house when i first made these, my mum always used to make truffles around christmas time so there was one in the draw. Now that I'm away at university though, I just made do by using a teaspoon to dip them, try and get off as much excess chocolate as you can though to keep them neat and tidy on the bottom!
When it comes to decorating, the world is your oyster. You can use crushed biscoff biscuits like I did, but there's limitless ways to decorate your bites. You can leave them as they are with the chocolate coating, or you can drizzle with a vegan white chocolate, top with chocolate chips or shavings, use tiny candies, sprinkles or anything else. I'm excited to see what you lot use for yours, so make sure you tell us in the comments below and tag us in your photos on instagram!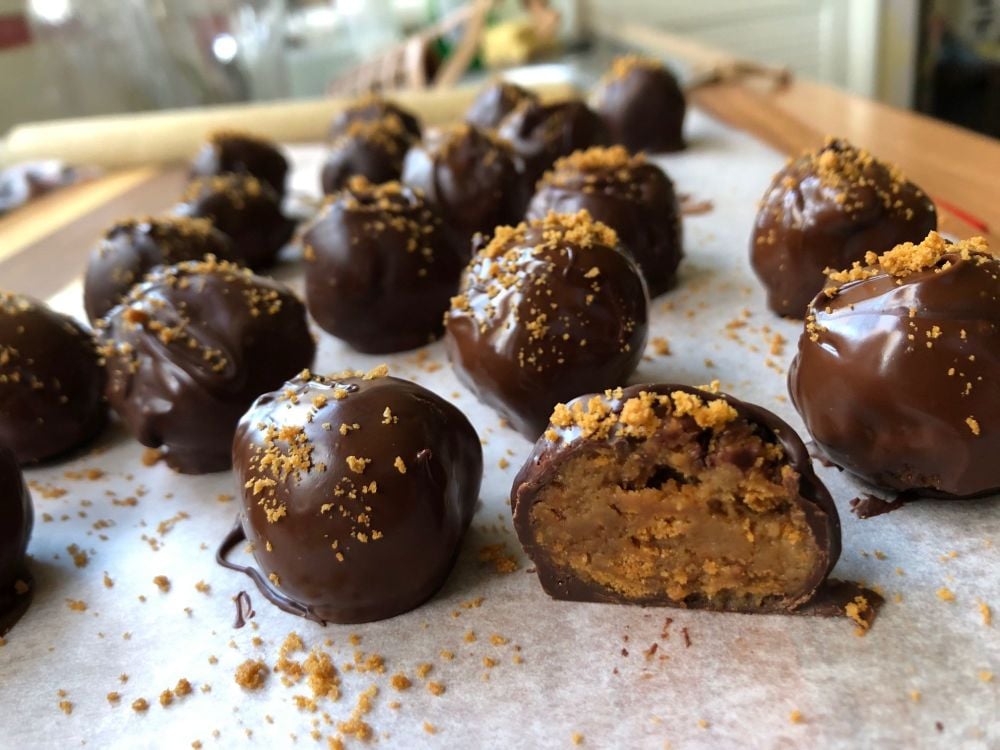 ---
Recipe
Yield: 16
Total Time: 10M
Ingredients:
250g biscoff biscuits, finely crushed

130g vegan cream cheese

200g vegan chocolate (for dipping)
Method:
Mix your crushed biscuits with your cream cheese, and form into 16 even sized balls.

Gently melt your chocolate, and using a truffle dipper or a teaspoon, dip each one into the chocolate and then place onto baking parchment to set.
Decorating tip: Sprinkle with extra biscuit crumbs or sprinkles while still wet, or drizzle with another colour of chocolate once set.
---
What did you think of this recipe? Did you do anything differently? We'd love to hear from you in the comments below. Don't forget that you can share all your foodie makes with us using the hashtag #HBivore.
Follow us on Facebook and like us on Instagram to keep up to date with our latest recipes, news and content. You can also use the form below to receive all our news straight to your inbox each week.