Vegan Roasted Balsamic Sprouts
Posted on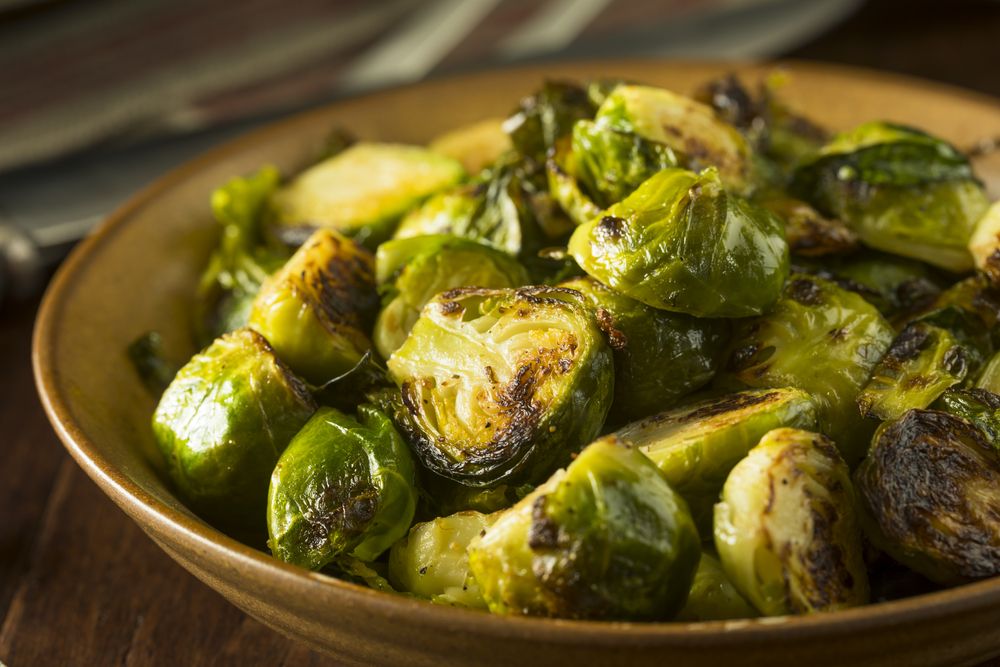 Roasted Balsamic Sprouts
Sprouts, the ultimate food of 'love and hate' (just behind marmite, probably). I've never spoken to anybody who is indecisive about these nutrient packed green balls, but that said, sprouts don't often find their way into my day to day covnersations.
If you think sprouts are purely a christmas food, steamed and passed around the table, causing their usual commotion, you'd be wrong! Sprouts are wonderful, they're available most of the time in sueprmarkets, and are so quick and easy to change from a plain green to a mouth watering, delicious veggie.
These roasted balsamic sprouts are something special, and are sure to convince even the most dedicated sprout-hater to give them a try. The addition of a little syrup or agave adds the perfect sweet touch to this salty dish.
Roasting your sprouts gives them a subtle nutty flavour, as well as creating a crip outer edge, followed by a soft melt the the mouth centre.
Keep the sprouts popular at every roast dinner by srucing them up a little, it'll be worth it!
---
Recipe
Yield: 6 portions
Total Time: 30 minutes
Ingredients:
7 cups / 700g Brussels sprouts, trimmed and halved

3 tbsp olive oil

1 tsp salt

1 tbsp golden syrup or agave

3 tbsp balsamic vinegar
Method:
Preheat oven to 180c. Toss the sprouts in your olive oil, salt and pepper and then place in a large roasting tray.

Roast for 20 minutes, then remove from the oven and add your syrup/agave and balsamic. Stir well and place back into the oven for another 3-5 minutes.
---
What did you think of this recipe? Did you do anything differently? We'd love to hear from you in the comments below. Don't forget that you can share all your foodie makes with us using the hashtag #HBivore.
Follow us on Facebook and like us on Instagram to keep up to date with our latest recipes, news and content. You can also use the form below to receive all our news and free recipes straight to your inbox!
livepages::jquery(); ?>