Red Lentil Ragu
Posted on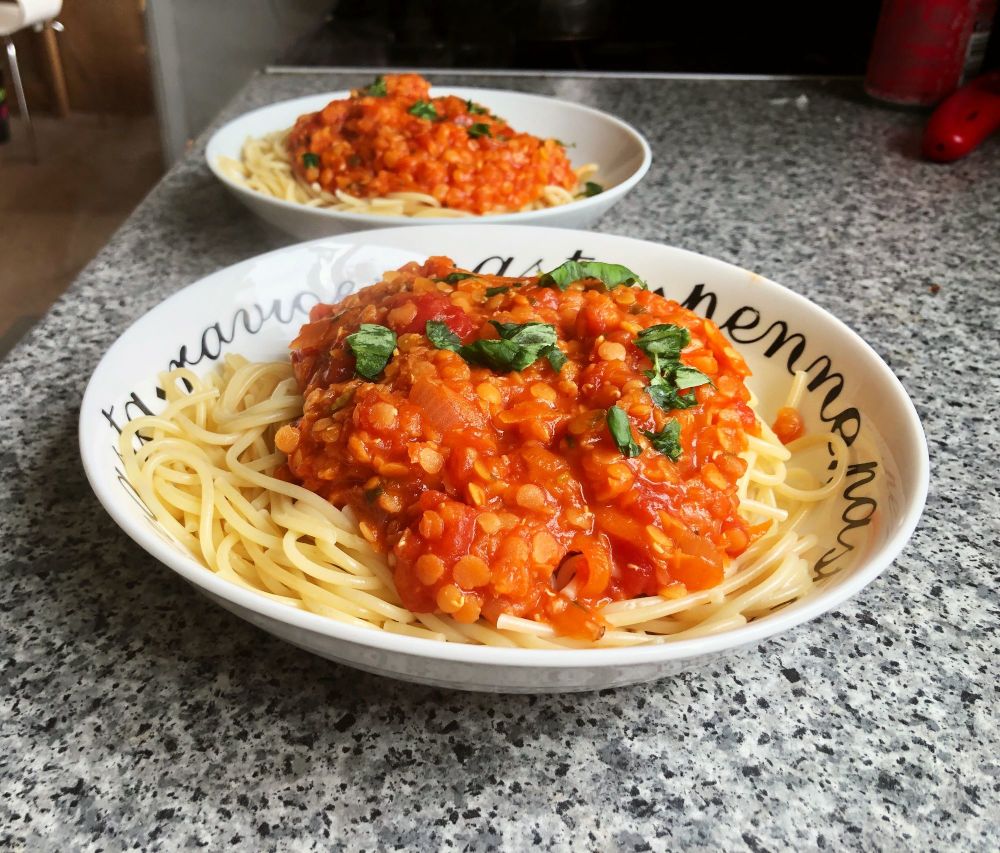 Red Lentil Ragu
We can always do with more quick weeknight dinner recipes, right?
As someone who works long shifts and has a lot of studying to do, I know you can't always afford to be slaving over the stove for a couple of hours every night. This is why I want to share this one with you!
Pasta is always a great option for when you're pushed for time, but sometimes it can be tough to make sure you're getting enough of the good stuff in there too. Lentils are a high protein, high fibre member of the legume family so they are always a welcome addition. The chopped tomatoes and created carrots also sneak some vegetables in without you really noticing, so this is also a great recipe for the fussy vegetable haters!
I tried to keep the ingredients list down a bit to help keep this one budget friendly, but if you're not on much of a limit or you've got some around, some finely diced celery goes great in this too.
---
Recipe
Yield: 4 portions
Total Time: 30 minutes
Ingredients:
2 tbsp olive oil

1 white onion, finely diced

2 carrots, grated

3 cloves garlic, crushed

300g red split lentils

2 x 400g tins chopped tomatoes

1L veg stock

1 tbsp soy sauce

2 tbsp tomato puree

500g dried spaghetti

1 tbsp dried basil

2 tsp oregano

3 bay leaves
Method:
Heat your oil in a large opan over a medium heat, then add in your onion, carrot and garlic and cook gently for about 5-10 minutes, stirring regularly.

Stir in your all the rest of your ingredients except for the spaghetti and then leave to simmer for about 15-20 minutes, or until your lentils are cooked.

You'll want to check the packet for how long to cook the spaghetti for, and then time this so they're ready at the same time. Once cooked, drain your spaghetti, you can either stir in all in together (this is what I like to do!) or you can serve your ragu on top!
---
Say goodbye to boring weekday dinners and say hello to delicious lentil ragu.
What did you think of this recipe? Did you do anything differently? We'd love to hear from you in the comments below. Don't forget that you can share all your foodie makes with us using the hashtag #HBivore.
Follow us on Facebook and like us on Instagram to keep up to date with our latest recipes, news and content. You can also use the form below to receive all our news and free recipes straight to your inbox!
livepages::jquery(); ?>