Ultimate Mashed Potatoes
Posted on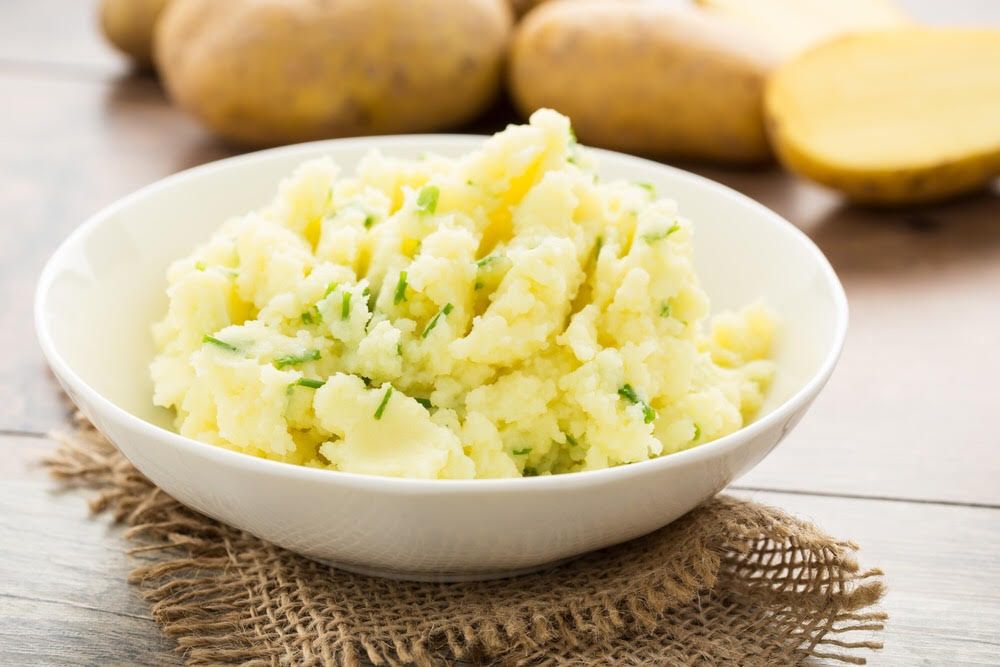 Ultimate Mashed Potatoes
Depending on where you are in the world reading this will change what types of potato you'll have available to you, but if you think that the type of potato doesn't matter, you are wrong! While you can make a delicious mash with any potato, for the creamiest, most delicious mashed potatoes I recommend Russets, Yukon golds, Desiree or King Edwards.
The perfect mashed potato is about more than just boiling some potatoes and mashing, it's about flavours, consistency and methods. You don't want your potatoes too wet, so make sure not to forget about them and end up boiling them for too long!
---
Recipe
Yield: 4 portions
Total Time: 40M
Ingredients:
1 kg of your chosen potatoes

2 garlic cloves, minced

¼ cup / 3 tbsp dairy free butter or margarine

¼ cup unsweetened soy milk

Cracked black pepper

Fine sea salt

Chives (optional)
Method:
Peel your potatoes and cut them into sixths or eighths depending on the size, you want them to fairly small so the potato cooks evenly and you don't end up with some overdone.

Place into a large pan and cover with cold water and stir 2 tsps of salt into the water, then place in a high heat and bring to the boil, then turn down to a simmer and allow to cook at a simmer until a knife gently inserted into the potato pieces feels almost no resistance.

Carefully drain and allow to sit for a couple of minutes to ensure all the excess water is off and then place into a large bowl, or back into the pan.

Add in all your other ingredients, and then mash your potatoes well. For ultimate smooth mash you can even push it through a sieve using the back of a spoon(a trick my mum taught me!).

If you're using chives, finely chop them and either stir them through or sprinkle on top. Be sure to taste before serving incase you need more salt or pepper.
---
I can't wait to see what you serve yours with! Don't forget that you can share all your foodie makes with us using the hashtag #HBivore and the favourites will be reposted!
What did you think of this recipe? Did you do anything differently? We'd love to hear from you in the comments below.
Follow us on Facebook and like us on Instagram to keep up to date with our latest recipes, news and content. You can also use the form below to receive all our news straight to your inbox each week.
livepages::jquery(); ?>