Best Ever Roast Potatoes
Posted on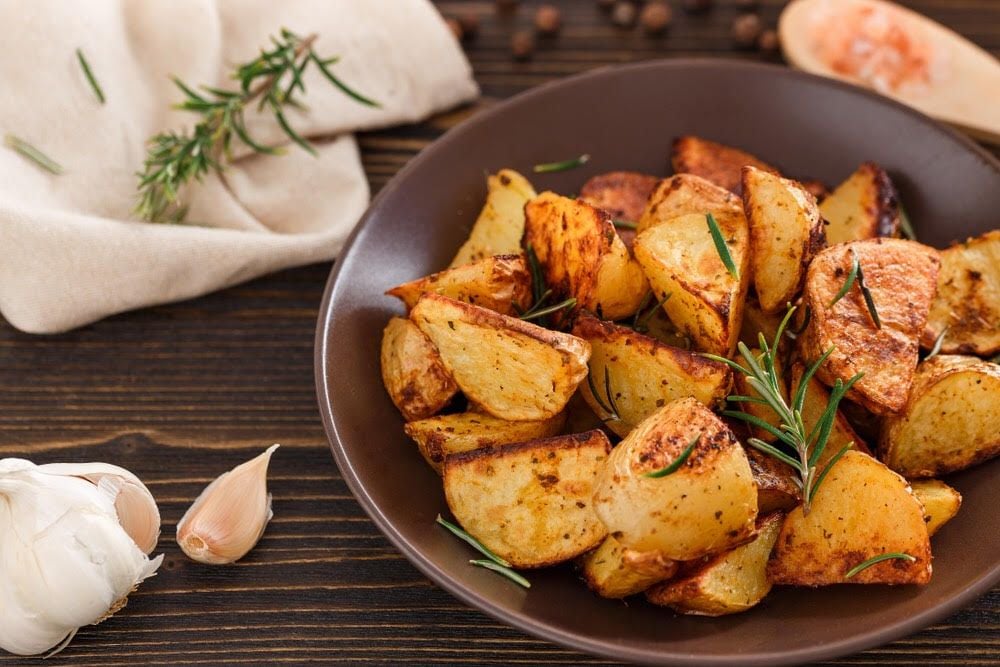 Best Ever Roast Potatoes
The humble roast potato, often overlooked in meal planning, but are undoubtedly the king of the roast. The quality, crispness and overall flavour of roast potatoes can either make or break a meal.
Don't think roast potatoes are just for the sunday roast either, you can sneak them as a side for all sorts of meals, have them with pie, sausages, even pasta! (okay maybe not that last one… but you get what I mean, you don't need an excuse to enjoy some roasties!)
---
Recipe
Yield: 4 portions
Total Time: 1H 20M
Ingredients:
1.5 kg Maris Piper potatoes

¼ cup / 60ml extra virgin olive oil

a handful of fresh rosemary, stems removed by holding the top and pulling the leaves away

3 garlic cloves, minced

A pinch of dried parsley

Cracked black pepper

Cracked sea salt
Method:
Peel your potatoes and cut them into either quarters os sixths depending on the size, you want them to all be around the same size so they have the same cooking time requirements.

Place your potatoes in a pan and cover with cold water, then place on the hob on full heat until they come to the boil. Allow to boil for about 5 minutes and then drain.

At this point, gently shake your colander to ruffle the edges, this way they can crisp up nicely in the oven.

Transfer into a large roasting tray and then add in all your other ingredients (the amount of salt and pepper is completely down to personal taste) and give a good shake to ensure they are evenly coated.

Roast for 20 minutes, then use a spectacular to move them around to ensure they aren't stuck to the tray, then roast for a further 40 minutes until perfectly golden, crispy and delicious.
---
What did you think of this recipe? Did you do anything differently? We'd love to hear from you in the comments below. Don't forget that you can share all your foodie makes with us using the hashtag #HBivore and the favourites will be reposted!
Follow us on Facebook and like us on Instagram to keep up to date with our latest recipes, news and content. You can also use the form below to receive all our news straight to your inbox each week.
livepages::jquery(); ?>