Apricot Energy Balls
Posted on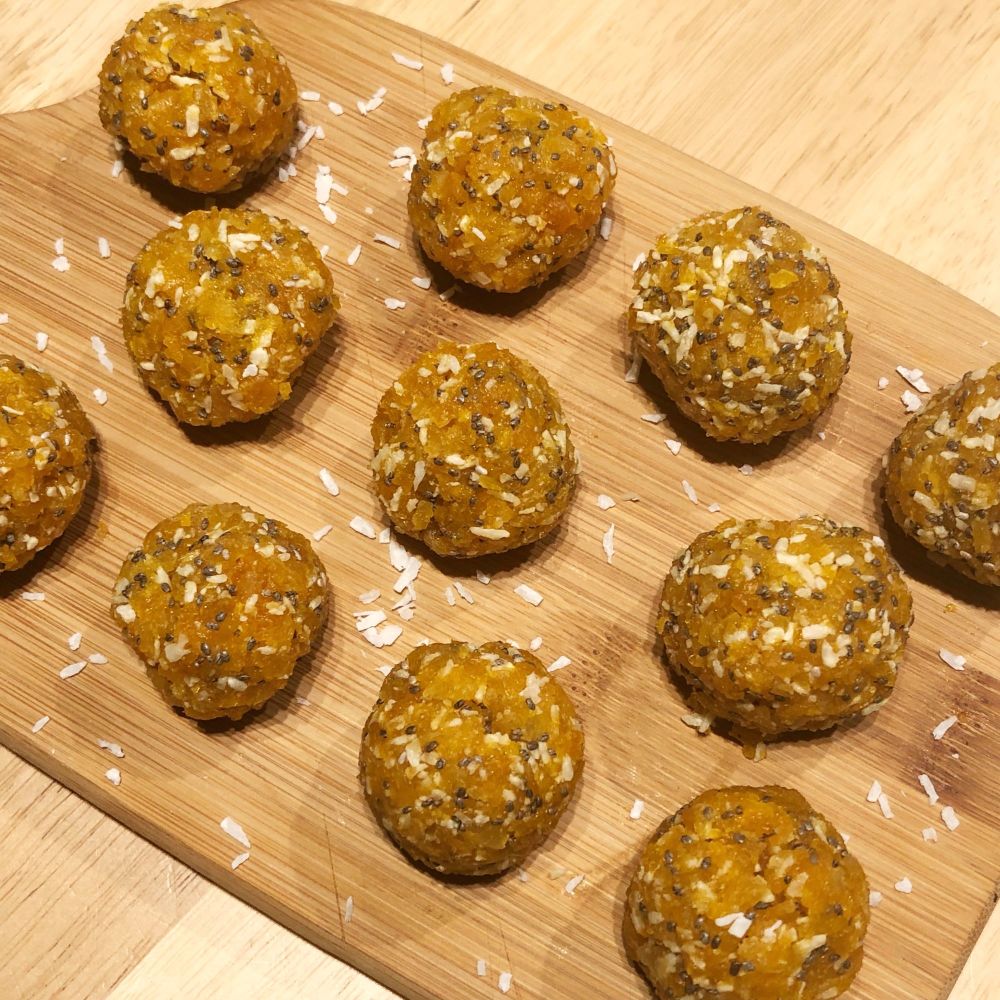 Apricot Energy Balls
Recently I've been looking into some healthier, more whole food plant-based food options, espeically as snacks! While fitting fruits and veggies into my meal times is easy, I often find myself turning to unhealthy vegan options when it comes to snacking.
These apricot energy bites contain just 4 ingredients and take about 10 minutes to make. They're delicious and so good for you! While they're not exactly sugar-free, all the sugars are natural ones from the dried apricots, so infinitely better than the bar of Bourneville I would normally have sat down with at this time of day…
This recipe is great because the chia seeds are blended, which makes them way easier for your body to digest and means you get so many great health benefits from them! You can check out some of the benefits of chia seeds in our blog all about them here.
---
Recipe
Yield: 12
Total Time: 10M
Ingredients:
For the cake:
1 cup / 200g organic dried apricots

2 tbsp desiccated coconut

1 tbsp chia seeds

1 tsp vanilla essence
Method:
Place all your ingredients into a blender or food processor and blend until broken up and clumping together

Using the palms of your hands, form the mix into small balls, I got 12 out of my mix, but if you want them slightly smaller then obviously you'll get more!

Store in an airtight container for up to a week.
---
I told you this one was quick and easy! You could also roll them in desiccated coconut after shaping them if you wanted to take away a bit of the stickiness from the apricot.
What did you think of this recipe? Did you do anything differently? We'd love to hear from you in the comments below. Don't forget that you can share all your foodie makes with us using the hashtag #HBivore.
Follow us on Facebook and like us on Instagram to keep up to date with our latest recipes, news and content. You can also use the form below to receive all our news straight to your inbox each week.
livepages::jquery(); ?>