Marbled Coffee Loaf Cake
Posted on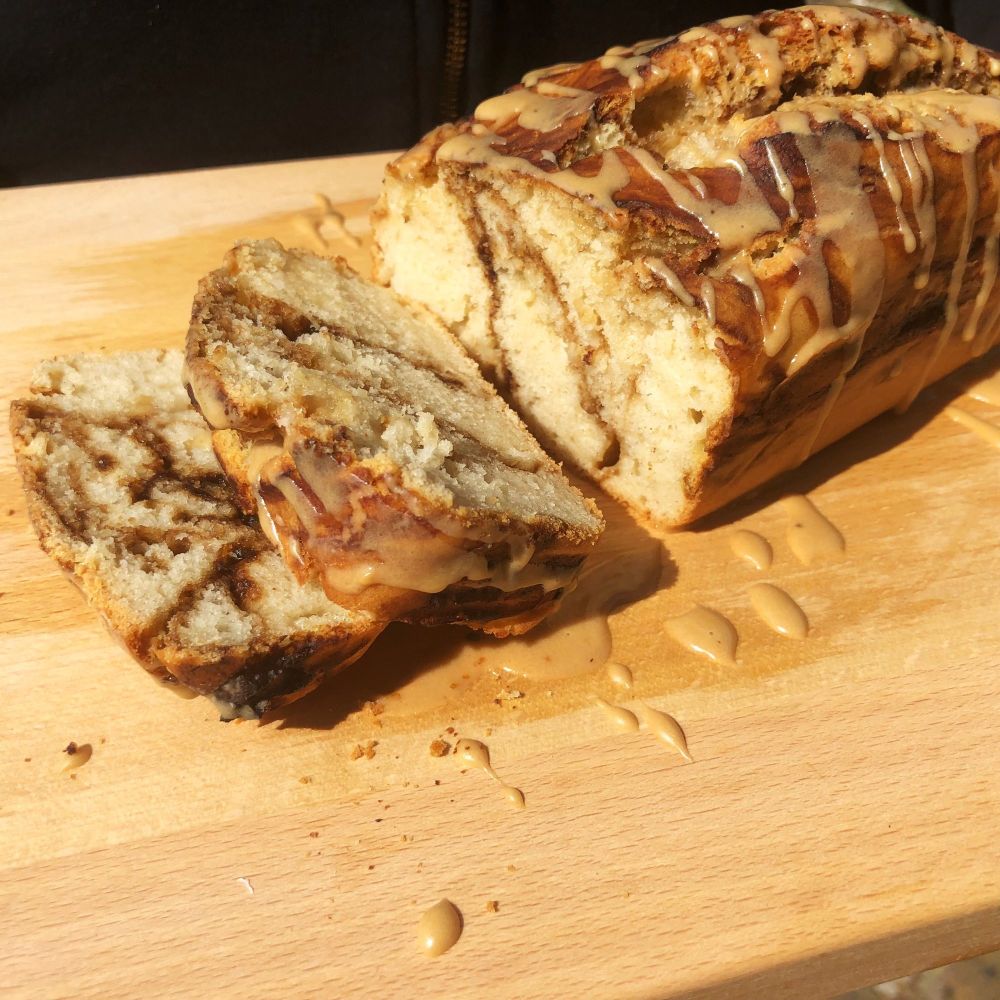 Marbled Coffee Loaf Cake
I absolutely love this coffee cake, it's a delicious treat that's not quite as sweet as a lot of the other cake options out there, the icing on the top is completely optional and can be left out if you're not a huge fan of icing.
The recipe is completely beginner friendly, and doesn't have any unusual ingredients you've never heard of, so the chances are you have everything in the cupboard to make it now. The apple sauce works as the egg replacement from traditional recipes.
This is the perfect option for having with a cup of tea in the afternoon with friends, the moist light sponge will have everyone going back for another slice!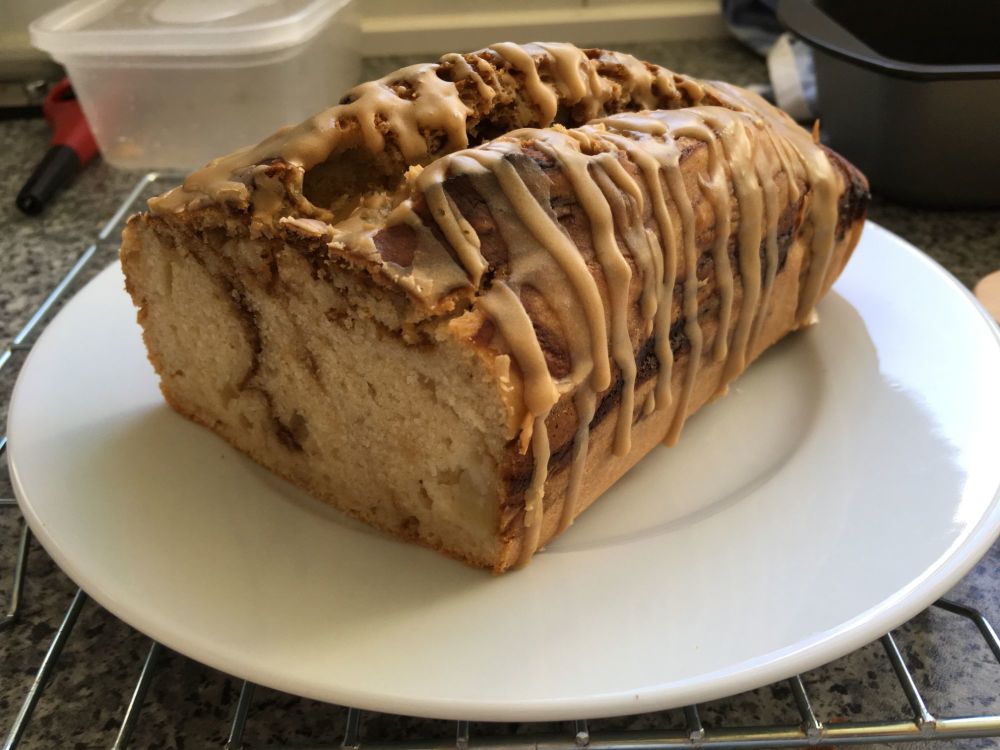 ---
Recipe
Yield: 10
Total Time: 1H
Ingredients:
For the cake:
1 cup / 250ml non dairy milk

1 tbsp smooth apple sauce

⅓ cup / 80g golden caster sugar

¼ cup / 60ml oil

1 tsp vanilla extract

2 cups / 300g self raising flour

Pinch of salt

1 tbsp instant coffee granules mixed with 2 tbsp hot water
For the icing:
½ tsp coffee granules

1 tbsp hot water

¼ cup icing sugar


Method:
Line a 2lb loaf tin with a loaf liner or baking parchment, and preheat your oven to 180c / gas mark 6.

In a large bowl, mix together all your cake ingredients except for your coffee mix and self raising flour.

Once combined, mix in your flour, and then transfer into your prepared loaf tin.

Pour in your coffee, and then swirl around with a teaspoon until it is distributed throughout the mix, but not fully mixed in, this will create the marbled effect!

Bake for 40-50 minutes, or until a cocktail stick inserted into the middle of the cake comes out clean.

You'll need to leave it to cool completely before icing. Once cooled, mix your coffee and hot water together and then mix in your icing sugar. You want your icing to be pourable but thick, you might need to add either more icing sugar or water to get the right consistency.

Use a teaspoon to 'flick' the icing over the cake, creating the lines. Leave to set before serving.
---
This recipe is a quick and easy one, but oh so delicious. I might try adding in some chocolate chips next time!
What did you think of this recipe? Did you do anything differently? We'd love to hear from you in the comments below. Don't forget that you can share all your foodie makes with us using the hashtag #HBivore.
Follow us on Facebook and like us on Instagram to keep up to date with our latest recipes, news and content. You can also use the form below to receive all our news straight to your inbox each week.
livepages::jquery(); ?>