Bramley Apple Crumble Recipe
Posted on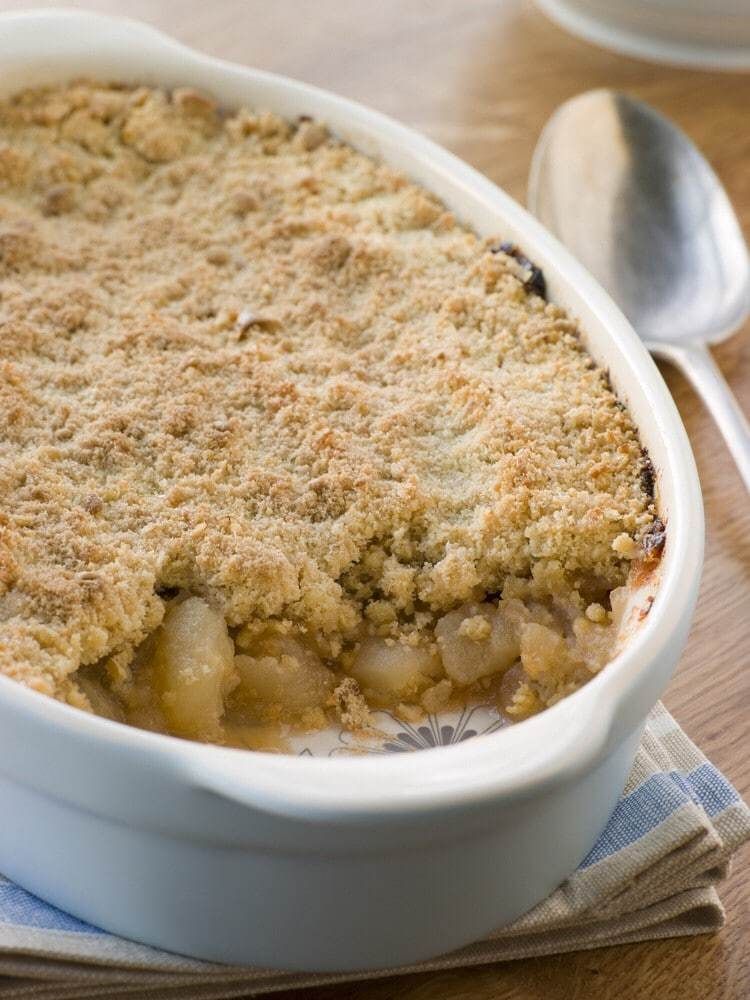 Growing up, there would always be an apple crumble on the dinner table for pudding. It's one of those all-time classics.
A crumble is easy enough to make, but also shows that you took the time to make a pudding, that you put love and care into it rather than heading to the shops and buying something. That and, of course, it's a firm favourite for most!
Making the recipe vegan wasn't really that much of challenge. I just swapped out margarine for an alternative. However, it's one of those recipes that you simply have got to have for any occasion which is why I wanted to share it with you.
I serve mine with Alpro vegan custard, but you could have it plain or even use a vegan cream. Depending on your taste, you can add whatever you like into this recipe to make it yours. A tablespoon of cinnamon can work well or also adding in other fruits to your apple mix.
You could also try sprinkling some sugar and oats on top of the crumble before you bake it for a crispier and more oaty flavour.
I can't say that this would work with gluten-free flour as I haven't had the chance to try it yet. If you do give it a go, I'd love to hear about how it went!
---
Recipe
Servings: 4
Total Time: 45M
Ingredients:
3 medium bramley apples

175g + 1tbsp plain flour

110g + 3tbsp golden caster sugar

110g vegan margarine cut into cubes


Method:
Peel and core your apples, then slice into 1cm thick slices. Add your 1tbsp of plain flour and your 3 tbsp of caster sugar and toss well, being careful not to mush up your apple.

In a mixing bowl, place your margarine and your remaining sugar and flour. Rub the mix between your hand to break up your margarine and mix with your dry ingredients, your mix should start to form the consistency of large breadcrumbs. Don't overwork the mix otherwise you will melt the margarine.

Place your apples into a 9 x 9 inch ceramic baking dish and spread out evenly, then pour your topping mix over evenly, but don't press it down.

Cook at 170c for 30-40 minutes or until your topping is golden brown. Remove from the oven and serve with your favourite vegan custard or cream.
---
It's as simple as that! It's easy enough to prepare and it's no trouble to bake in the background while you work on preparing dinner.
No matter the occasion, this dessert is a great way to show you went to the effort. It's hard to beat!
How did you make yours? I'd love to hear about your creations. Be sure to share anything with us on the #HBivore hashtag on Instagram.
Don't forget, you can follow us on Facebook and like us on Instagram to keep up to date with our latest recipes, news and content. You can also use the form below to receive all our news straight to your inbox each week.
livepages::jquery(); ?>