Vegan Teen Receives Nomination For The Nobel Peace Prize
Posted on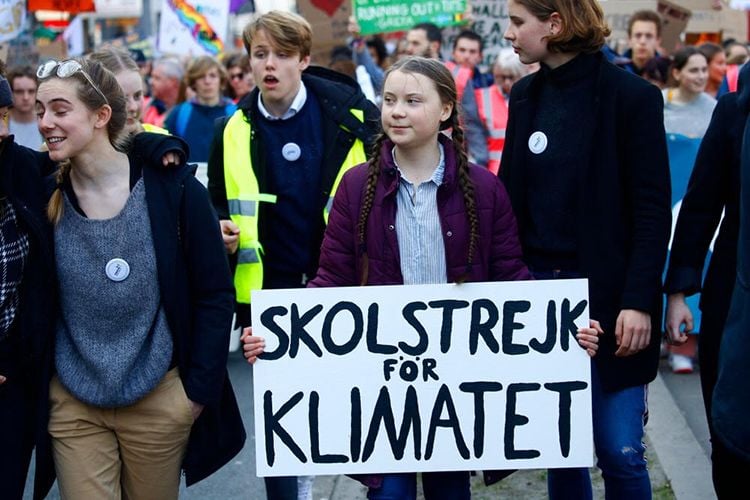 At 16 I was getting into fights, had no thoughts on my diet and my primary concern was how cool I was at school.
Fast forward 7 years and there is a 16-year-old in Sweden that has been nominated for the Nobel Peace Prize for her incredible stance on climate change.
Greta Thunberg has given up meat and given up flying for the sake of the planet. Not only that, but she is making her point known; encouraging students to attend demonstrations and giving talks to raise awareness of the impact people's actions are having on the environment.
If that wasn't enough, she recently addressed the EU at the Global Climate Change Conference, COP 24, and she certainly didn't mince her words.
As vegans, we often find ourselves at the butt end of a joke. Greta's speech, however, should stand as a poignant reminder to us all. That being unpopular for the sake of a cause is far more important.
We can all make a difference. No matter who we are or where we are in life. There is urgency in Greta's message. There is corruption and greed across the globe and it is plummeting us further into this environmental crisis.
She's probably right, they won't listen for now. That's why you and what you are doing is more important than ever.
Change happens when one person has the courage to stand up and say "enough".
We should all strive to follow Greta's example and be the change that we wish to see in the world.
---
Follow us on Facebook and like us on Instagram to keep up to date with our latest recipes, news and content! You can also get our updates delivered straight to your inbox by signing up to our weekly newsletter using the form below.
livepages::jquery(); ?>