Do Hospitals Have To Provide Vegan Food by Law?
Posted on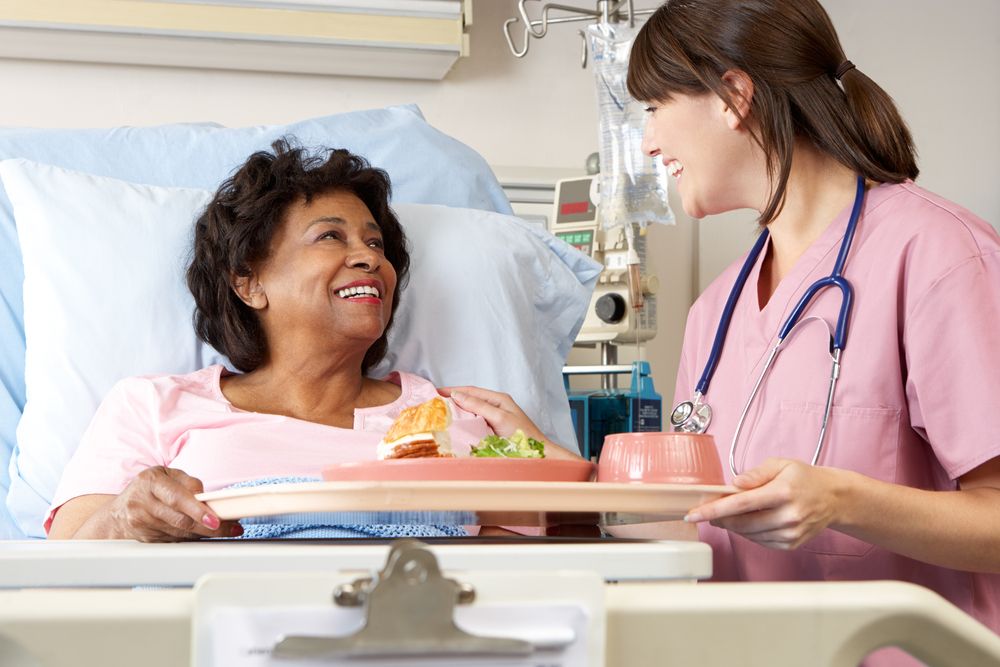 Should Hospitals Have to Provide Vegan Food?
With over 600,000 vegans in the UK today, there's no arguing that veganism is on the rise. With so many jokes about the quality of hospital food, you may worry about the quality of vegan food, given that even some restaurants struggle with creating tasty and wholesome vegan meals.
Hospital stays are often where people are at their most vulnerable, and a healthy diet can definitely help to improve people's moods and possibly even their recovery time.
Veganism now comes under the international human rights provisions and vegans in the UK are protected under human rights and equality law, so in theory they cannot be discriminated against due to their lifestyle or dietary choices, so surely this must mean that well balanced nutritious vegan meals are provided, right?
With an entire Facebook group dedicated to Vegan Hospital Food Hits and Misses, does more need to be done to provide better universal vegan options in hospitals?
We spoke to a few vegans who have had hospital stays, and we asked them about the food they were offered and provided during their stay, and you'll see that not all hospital food is created equal.
One vegan was offered just a carton of orange juice and a dairy yoghurt as a meal, while many others report simply being given toast and jam for the entirety of their stay. One patient at Leeds General Infirmary was given a 'meal' consisting of a banana and a plate of lettuce and tomatoes.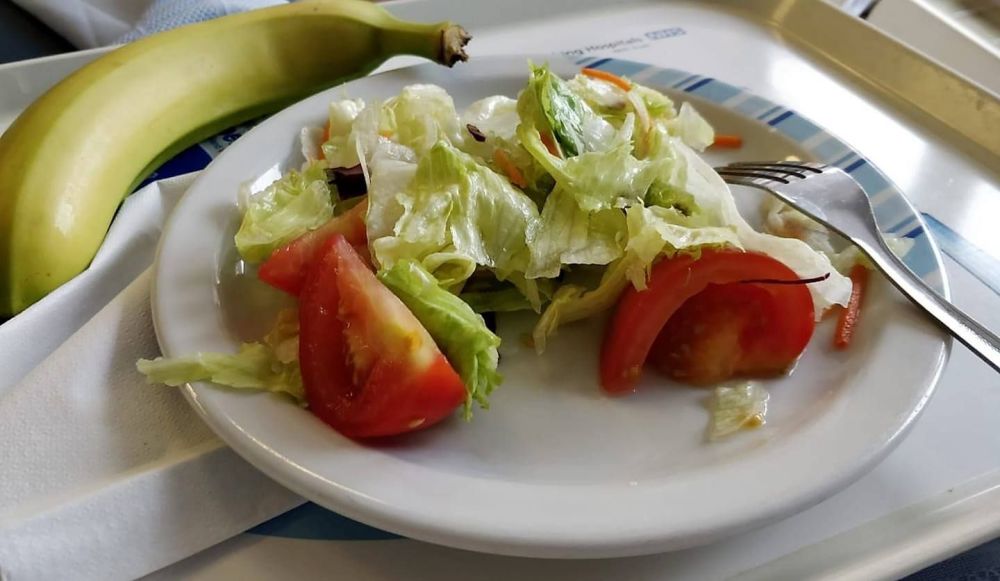 A report from one woman was that 'My partner is seriously ill in hospital and this is today's dinner! Note the butter! Yesterday he was given nothing whatsoever and the day before it was a broccoli and Stilton soup!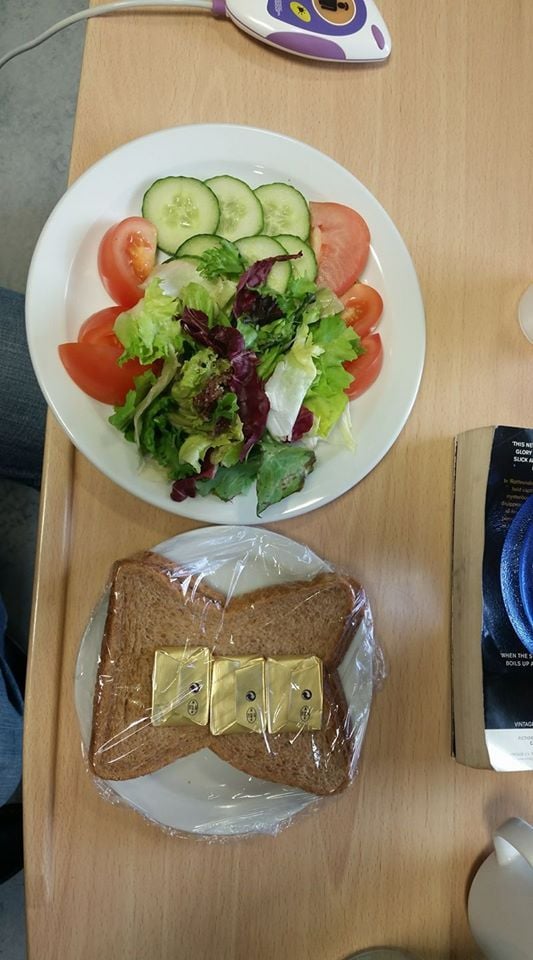 Not all reports were bad however, with some hospitals (such as Southampton and Derby) having gone above and beyond to provide appropriate food for their patients. With separate vegan menus seen at Croydon University Hospital and St Georges consisting of several choices such as vegetable curries, butternut squash and bean stew, vegetable bake and much more.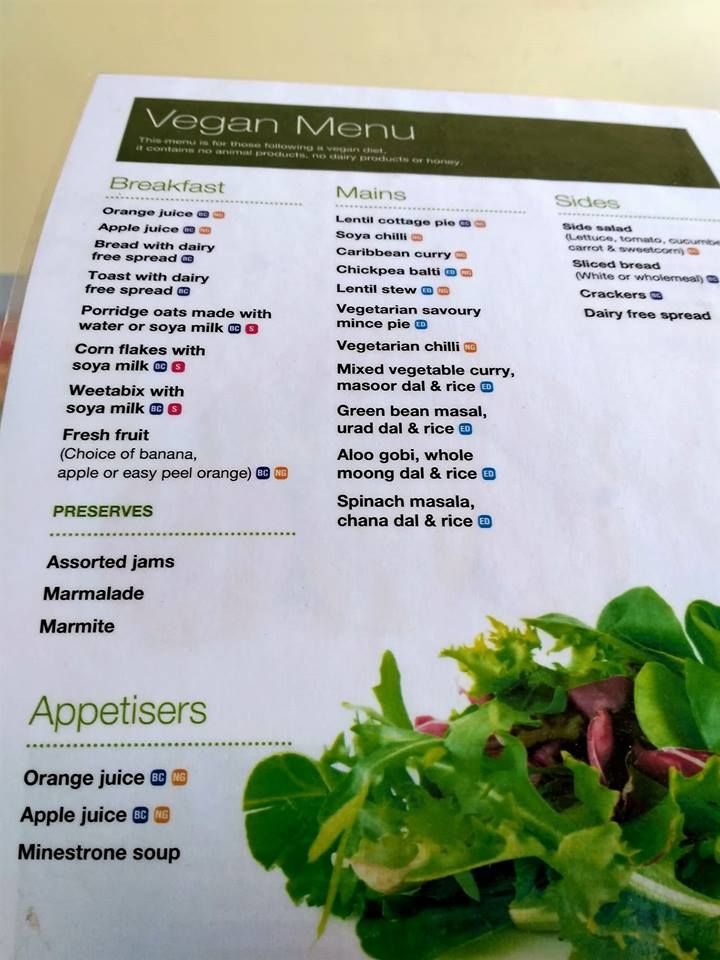 One patient was even visited by the catering manager who took note of what they would like and then went out to buy vegan sausages for the patient.
One recurring piece of information is that if you know in advance that you will be staying in hospital, be sure to let them know that you require vegan meals. Unfortunately, this isn't always possible, but be sure to let them know when you can.
Have you had a hospital stay recently? Let us know how the food was (good and bad) in the comments below, and you can always share your stories with us on Facebook and Instagram.