Is Your Vegan Diet Breaking the Bank? Tips For Cruelty Free Saving
Posted on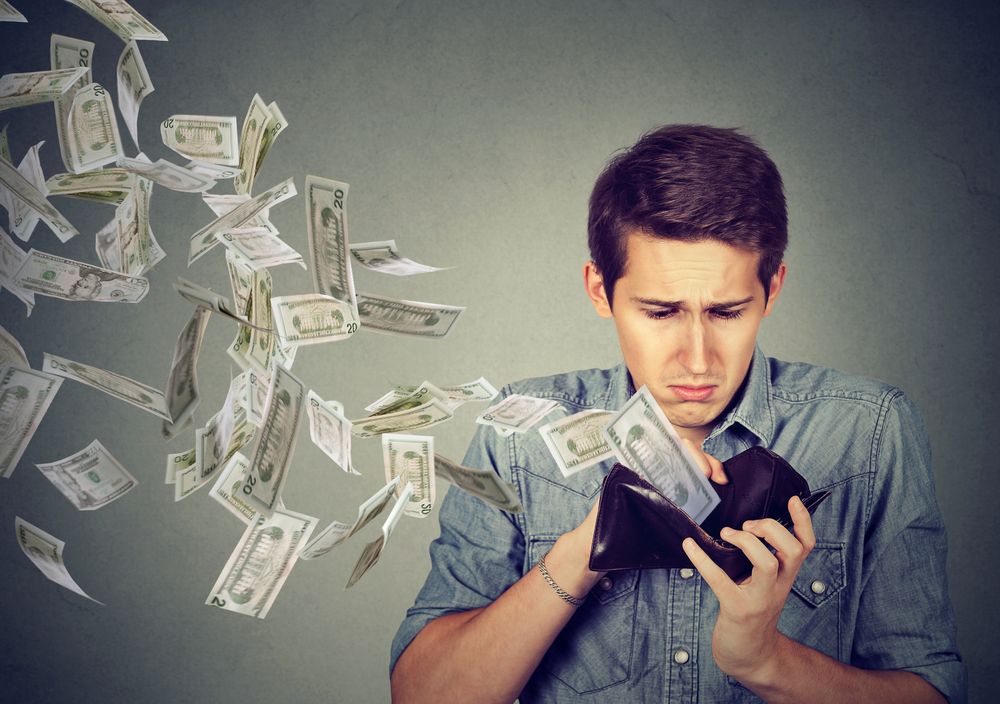 Nobody likes spending more than they need to, which is why one of the main arguments for avoiding a vegan diet is how expensive it can be - This is completely understandable...
You walk into the supermarket and you load up your trolly with substitutes for all of your favourite foods and before you know it, you're paying almost twice the amount than what everyone else seems to be spending.
It's no secret that supermarket substitutes are not cheap. Veganism has only started to see a dramatic rise in popularity in the past couple of years. This lack of demand up until recently has meant that substitutes need to be priced higher for the companies that make them to have a suitable profit margin.
However, it is extremely possible to shop affordably as a vegan. There are a number of different strategies that you can start using today that will dramatically reduce your weekly spend and could perhaps even taste better than your original basket would have done.


Meal Planning
Meal planning is one of those tasks that many people swear by despite how long-winding it may be. While it can seem tedious at first, developing this habit can keep the expensive items out of your basket while also preparing you for a week's worth of delicious meals.
Planning your meals gives you the opportunity to think through how you can make your own substitutes without paying the premium for ready-made items. By preparing them yourself, you can enjoy fresh food in a proportion that works for you, that also tastes exceptional.
Not only this, but this kind of forward thinking will allow you to make budgeting decisions in advance. By having everything laid out in front of you, you can determine what the costly items in your basket are and how you can work around them.
It's something that you eventually get the hang of and actually becomes pretty exciting when you start to discover different meals and flavours that work together. If you're looking to get started with meal planning - why not try plantbasedonabudget.com's 1-week meal plan? All for under $25.


Buying In Bulk
Buying fresh is great where you can, but buying your veggies in bulk isn't a very cost-effective method of budgeting. There are a number of staples that you can purchase, however, that have a much longer shelf life and can save you time and money in the long run.
Rice is one of those great staples. 1kg of rice can see you through a number of meals in a number of different ways. As a big fan of curry, I always make sure my cupboards are stocked with rice but it works great for a quick go-to snack as well.
Pasta is another great staple and a firm favourite among many. Vegan mince can be very affordable depending on where you shop and can make a great addition to a pasta dish. You could also compliment it with mushrooms, sweetcorn, beans and other ingredients based on your preference. If you are prepared to make your own sauce, you may be able to save some pennies here too.
Not only that, but there are a huge number of tinned goods that have an almost indefinite shelf-life. Chickpeas, beans, lentils, vegetables, the list goes on. Having these in the cupboard means you always have a meal to go to. You should try our Chingri Malai curry. Bursting with zesty flavours and comprising but a few staples, it's the perfect example of how to eat well on a budget.


Keep Your Spice Rack Topped Up
An interesting vegan diet is predisposed by what you keep in your spice rack. Each jar has the potential to give anything in your cupboards a whole new dimension of flavour.
It takes practice to know which flavours work with which foods but by keeping a well-stocked spice rack, you will find that you depend less and less on shop bought substitutes and find more confidence in your own abilities to cook vegan food that tastes great.
Here are some great flavours to get your spice rack started:
Cumin

Paprika

Basil

Harrissa

Kaffir Lime Leaves

Cinnamon

Oregano

Coriander / Cilantro
Some you will find go with anything! (I'm talking about paprika obviously). However, Harrissa can give your curries a subtle kick of heat, basil can give your pasta dish an authentic, fresh taste. Cumin can give your curries a delicious earthy flavour. It's all down to you to experiment. You'll soon find a knack for flavours.


Make Your Own Substitutes
There is absolutely no point paying a premium on a granola bar. For a small investment of your time, you could make your own granola bars in bulk tailored perfectly to your preference.
The same is true for a whole host of other premium products. Seitan is a popular meat replacement that many vegans and vegetarians can prepare at home using vital wheat gluten, garbanzo flour and water (and a few preferencial spices).
The most difficult one, which explains why it costs so much in the supermarkets, is vegan cheese. In most cases, it doesn't live up to expectations. However, cheesemaking is an artform and if you are willing to invest the time and energy into making a great, dairy-free cheese, it will not disappoint.

I fully intend to have a walkthrough of the cheesemaking process on the website in the coming months. Make sure to sign up to our newsletter to be notified when this becomes available!


Avoid the Word 'Vegan' (accidentally vegan foods)
As soon as something is labelled as 'vegan' the price seems to double. These brands are working in a niche market, and as i've said above, they need to work at higher prices to make money.
Luckily for all us vegans -especially the junk food vegans out there- you can find a multitude of vegan products at your local supermarket for the same prices you've always paid. 'Accidentally Vegan' foods are a great way to save money.
There are hundreds of accidentally vegan foods varying from instant noodles to party rings, you just need to know what you're looking for! Make sure you're clued up about the additives and flavours containing animal products and you'll soon be saving money while enjoying the same products you always have.


Conclusion
There are four easy ways that you can reduce the cost of your vegan shopping basket:
Meal Planning
Knowing in advance what you intend to eat for the week can help you to come up with delicious meals without the need to depend on pricey substitutes.

Buying In Bulk
Paying more in the short term can save you money in the long-term. Bulk buying discounts let you stock up on your much needed staples so you only need to focus on spending money on your fresh ingredients.

Keep Your Spice Rack Topped Up
A range of flavours will help you to move away from the expensive produce as you become more dependent on your culinary expertise. You don't need to pay a lot of money to have great tasting food!

Make Your Own Substitutes
There's no need to pay a premium when you can make your own substitutes for less. There are a number of recipes available for substitute meats, vegan cheeses and other goodies.
All in all, I regularly find that my shopping basket for the week comes to between £20-£30. If you break that down into what it costs per meal, going by the top end of the spectrum, it's costing me about £1.43 a meal on average. Not bad at all…

The truth of the matter is, is that depending on where you shop and how you shop, there is little to no difference in the financial cost of vegan diet to a omnivorous diet. A vegan diet has been made to look expensive simply because of the lack of demand and supply of plant-based alternatives.
What's your opinion on the matter? Do you have any shopping habits that have helped you save on your weekly rounds? We'd love to hear what you think in the comments section below.
Follow us on Facebook and like us on Instagram to keep up to date with our latest recipes, news and content! You can also get our updates delivered straight to your inbox by signing up to our weekly newsletter.
livepages::jquery(); ?>