Vegan Activist Joey Carbstrong Launches Campaign Against Piers Morgan
Posted on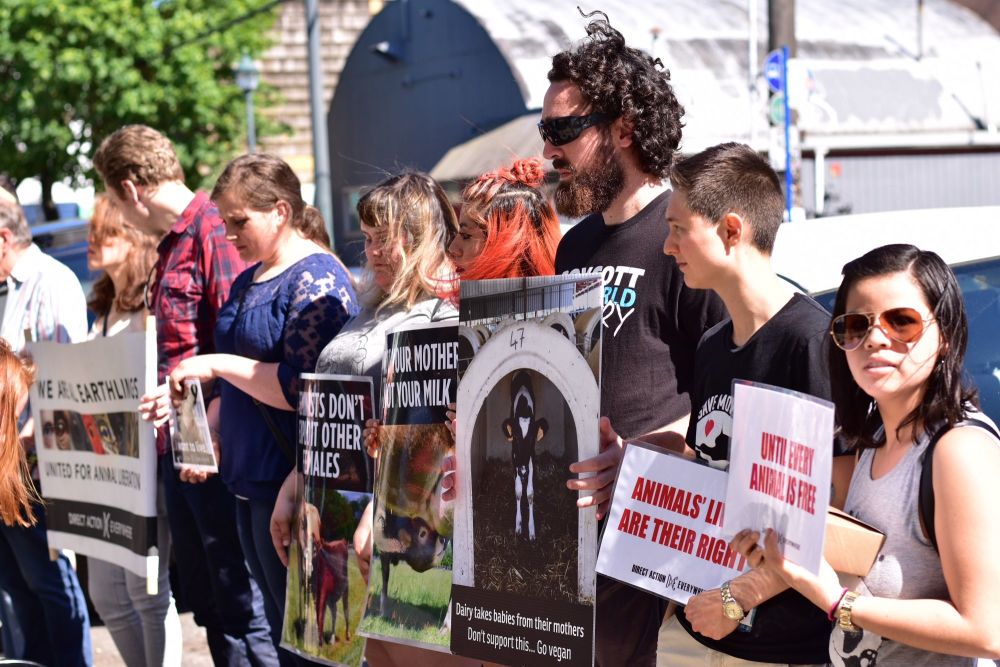 Vegan Activist Takes on Piers Morgan In New Campaign 'What Is Piers Defending?'
Lead vegan advocate Joey Carbstrong has been seen many times on talk shows, news debates, Facebook and YouTube taking part in in-depth debates with some big names, but his recent debates with Piers Morgan have, by far, taken the spotlight as the most intense.
Piers has been seen many times on Good Morning Britain, a popular British TV show, and can be seen comparing vegans to terrorists in a recent heated debate about dairy. In the same debate, Piers Morgan can also be seen arguing that 'plants have feelings' and making personal attacks on Joey's personal past, an attack which even shocks celebrity chef Antony Worrall Thompson who was appearing on the show to debate against veganism who can be heard in the interview saying, "everybody makes mistakes, he's changed." And "Piers leave him alone!".
After many similar debates against Piers, Joey has launched a new campaign questioning 'What is Piers Defending?'. The purpose of this campaign is to draw light to the facts of veganism and challenge the in-depth ideas of exactly what Piers Morgan is arguing for. Joey's new website WhatIsPiersDefending.com covers aspects of environmental impacts of the meat and dairy industry, the way in which animals are treated and slaughtered, along with information regarding the impact of meat and dairy on health.
The website features video footage of UK farm practises, displaying the 'horrific systematic torture abuse and murder' of animals, along with YouTube videos from fellow activists and a link to the 22-day vegan challenge, with the overall question of 'What Do You Defend?'
What do you think about Joey's new campaign? Get involved in the comment section below!
Follow us on Facebook and like us on Instagram to keep up to date with our latest recipes, news and content!
livepages::jquery(); ?>