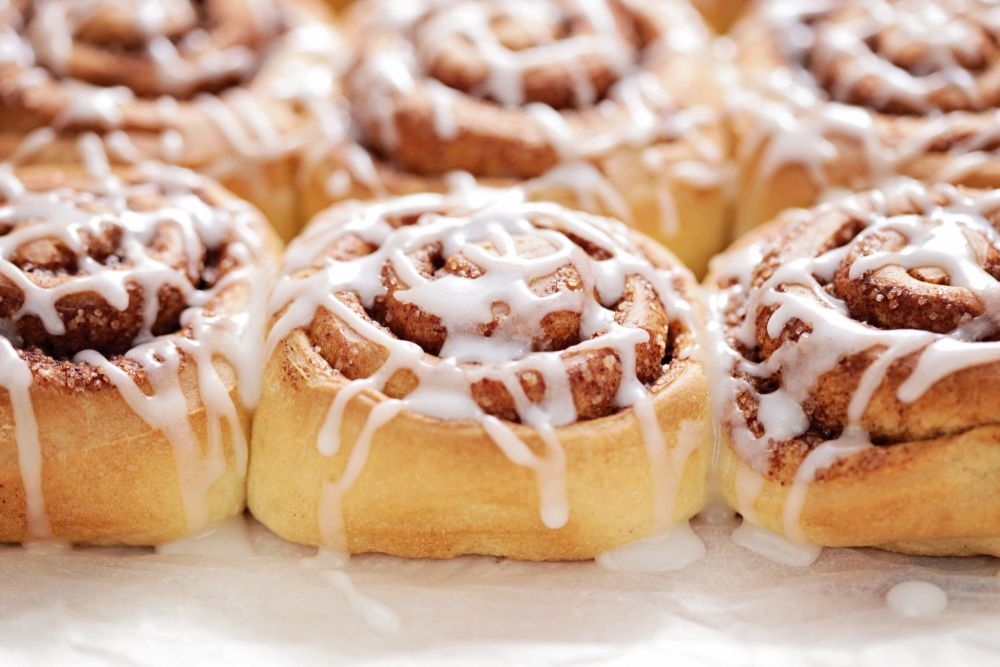 Is there anything better than the smell of freshly baked cinnamon rolls? There's something about the smell that takes me back to baking away the cold winter evenings with the warmth of the oven and my mother's kitchen advise by my side. These vegan cinnamon rolls are a variation on the bakery classic that everyone can enjoy.
I know that they take a bit more time than some of my other recipes, but you cannot beat the fresh dough taste with the gooey sweet centre, and what they require in time, they make up for in the simplicity of the ingredients. I tried to keep my recipe as authentic as possible, no seeds, no mashed up bananas, just delicious traditional baking ingredients with a few vegan alternatives.
These make a great breakfast treat, or even as a snack to keep you going through the day. My mix made 12 but for smaller rolls, you can cut into 15 when you reach step 6.
Sometimes if I'm really craving that cinnamon taste, i'll increase the amount I use, but I'm a strong believer in the fact that there can never be too much cinnamon!
---
Recipe
Servings:12-15
Total Time: 2 hours +
Ingredients:
Method:
Melt 125g of your butter. Then in a large bowl mix your melted butter, almond milk and caster sugar. Then sprinkle your yeast on top and leave to rise for 5 minutes.

Add 600g of your plain flour and your salt and mix until combined. Cover the bowl with a clean cloth and leave to rise for 1 hour. (The perfect time to make a cup of tea and fit in an episode of your favourite TV series).

After 1 hour, add your remaining 75g of flour. Don't mix it in, but use it to help you take the dough out of the bowl without it sticking too much.

Place your mix onto a work surface sprinkled with flour, then knead for 30 seconds or until the mix firms up slightly, add more flour as needed to reduce sticking.

Roll your dough out using a rolling pin, you want it to be a roughly 9 x 15 inch rectangle and just under an inch in thickness. Melt your remaining butter and spread it over evenly using a pastry brush, then sprinkle on your brown sugar and cinnamon.

Starting from the longer side, start rolling your cinnamon rolls in one long line. Try to keep your roll fairly tight. Cut into 12 slices and place onto a papered baking tray, roll-side facing up. Cling film and allow to prove for a final 30 minutes.

Bake at 180c for 25-30 minutes, or until golden brown. Leave to cool for 10 minutes and then transfer to a wire cooling rack.

Once completely cooled, drizzle with water icing and they're all set to go!
---
How did it go? Let us know! Share your foodie makes with us in instagram with #HBivore.
Follow us on Facebook and like us on Instagram to keep up to date with our latest recipes, news and content!