Meat-Free Cottage Pie Topped With Parsnip and Spinach Mash
Posted on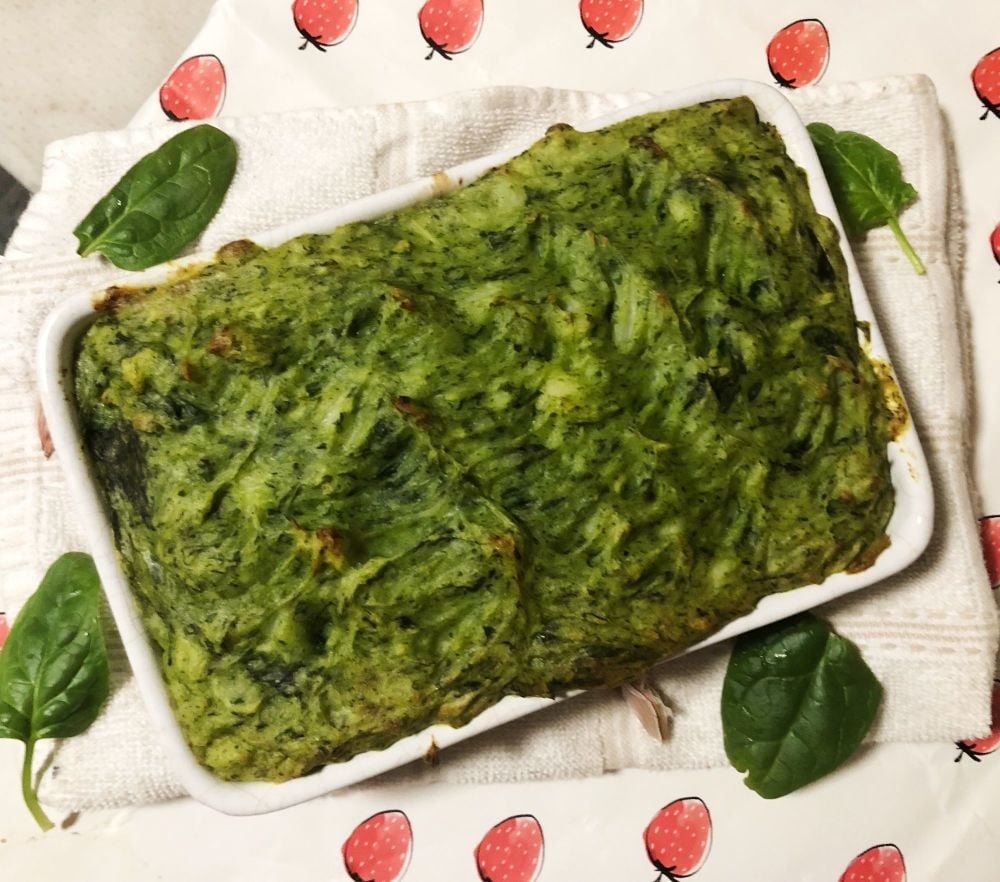 Meat-Free Cottage Pie Topped with Parsnip and Spinach Mash
When I first thought about making this, I really thought I was going out on a limb. It's not that I didn't expect it to work, I just wasn't expecting it to be one of the best dishes I think I've ever created.
One of the biggest problems I find with vegan mince is that it is generally flavourless, and a lot of people use it expecting it to contain the same flavours you'd find in beef mince. When using meat-free mince you have to add the flavour yourself, which is one of the things I love most about it! This makes it so versatile, you can add whatever flavours you'd like, and in this recipe, I've really nailed it.
Packed full of protein, vitamins and anti-oxidants, this cottage pie will satisfy everyone's taste buds, vegan or not.
---
Recipe
Total Time: 1H 30M
Yield: 6 Portions
Ingredients
300g Vegan mince
1Tbsp soy sauce
1Tbsp oil
2 Cloves garlic
150g Spinach
2 Tbsp balsamic vinegar
1 Large white onion
3 Medium carrots
400ml Thick vegan gravy (I used Bisto Original gravy granules for mine)
2 Large potatoes
3 Parsnips
1 Tbsp vegan margarine
Salt and pepper to taste
Method
Peel your parsnips and potatoes for your mash and place into a pan, cover with water and place on a high heat to bring to the boil.


In the meantime, finely dice your onion and garlic and fry off in a pan on a high ehat with 1tbsp of oil.


Peel and finely dice your carrots, then add to the pan and turn down to a medium heat. Fry off for about 3 minutes.


Add your vegan mince and leave to cook, stirring occasionally, until the mince is browned, and the carrots are cooked.


Add your gravy and mix well, then transfer into your desired oven proof dish. Set to one side while you prepare the topping.


Once your potatoes and parsnips are nice and soft, drain them. Then using the same pan, add your spinach and your tbsp of vegan margarine and in a medium heat cook your spinach for about a minute until wilted.


Using a blender, blend your spinach mix until smooth.


Mash your potato and parsnips, then mix in your spinach mix and season to taste. Transfer into your cottage pie dish, then use a fork to even out and create a nice texture on the top.


Place into the oven and bake for around 30 minutes or until the top begins to brown.


Remove from the oven and allow to sit for 5 minutes before serving.
---
How did it go? Let us know! Share your foodie makes with us in instagram with #HBivore.
Follow us on Facebook to keep up to date with our latest recipes, news and content!