Teriyaki Crispy Cauliflower Bites
Posted on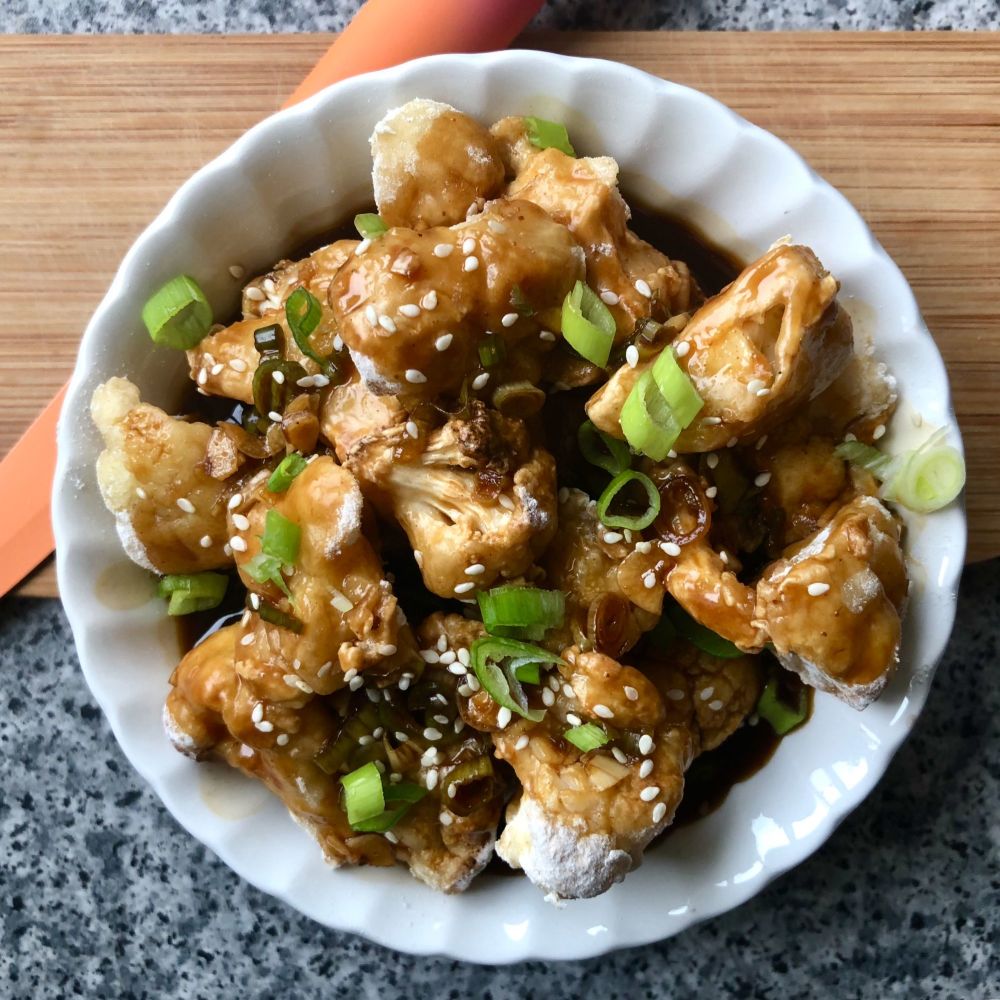 I'd seen a lot of recipes for 'Bang Bang' Cauliflower, and they always looked delicious, albeit a little spicy for some people's preference.
I wanted to create something a little more pg on the spice rating so that everyone could enjoy them. My tummy was hankering for a Chinese take-away at the time so I naturally gravitated towards a teriyaki recipe!
Making your own teriyaki sauce comes with a lot of benefits. You know exactly what's going into it, and many store-bought versions are packed with refined sugars. You can use the sauce section of this recipe whenever you need a top up, but bear in mind that you'll probably want to double or even triple the amount in this recipe if you need more!
---
Recipe
Servings: 1 Bowl
Total Time: 40M
Ingredients:
For the Cauliflower
½ cup plain flour
½ cup corn starch
½ teaspoon salt
Soy Milk (or any vegan milk alternative)
1 cauliflower, cut into bite sized florets
Teriyaki Sauce
1 cup Soy Sauce
¼ cup Maple Syrup
1 tbsp Rice Mirin
½ teaspoon Ground Ginger
1 Clove Garlic, crushed
1 ½ tbsp Corn Starch
¼ cup Water
1 Spring Onion, chopped
To Garnish
Sesame Seeds
1 Spring Onion, chopped
Method:
Preheat oven to 210c. You'll need two bowls, in one mix together your flour, corn starch and salt. In the other you just need your soy milk. One by one, dip your cauliflower florets into your milk, then into your flour mix until they are well coated.


Lay them out on a papered tray, drizzle lightly with oil and then bake for around 30 minutes, turning half way through.


For your sauce, whisk the corn starch with some water to create a paste.


Combine all the other ingredients for the sauce (not the corn starch) and heat gently in a pan. Slowly whisk in your corn starch until the sauce thickens, and then you're ready!


Pour your sauce over your baked cauliflower, then sprinkle with sesame seeds and chopped spring onion.
---
There you have it! We chowed down on these with a Pad Thai that Amy had cooked up alongside and we were suitably stuffed afterwards! (Craving for Chinese food was suitably satisfied as well I might add).
Obviously, there are other sauces that you can try with this recipe to get the flavour you want. Perhaps a crispy lemon and ginger flavour? Or revert back to the Bang Bang flavour and kick it up a gear with some spice. I'd love to hear your thoughts and what you've tried!
If you're looking for another recipe to try them alongside with, why not try our Crispy Tofu Fried Rice? We will be uploading Amy's Pad Thai recipe soon enough but if you are craving some Asian Flavour then this is the go-to recipe!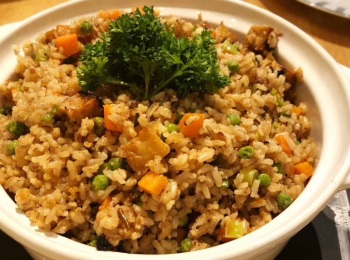 On to Crispy Tofu Fried Rice >>