5 Tips For Having A 'Green' Christmas
Posted on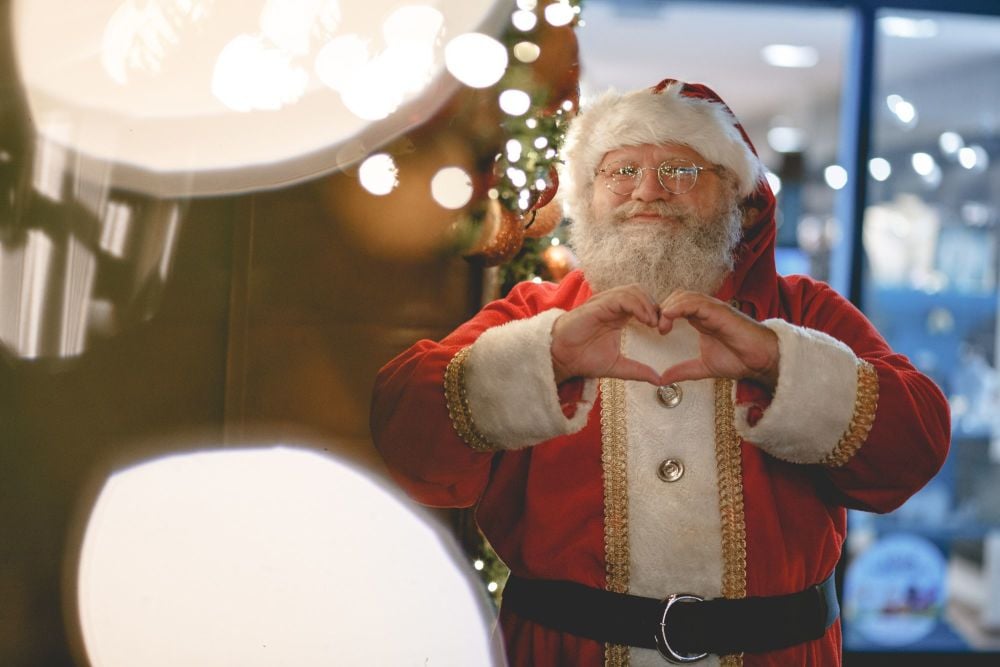 Christmas is one of my favourite times of the year, I don't know whether it's the delicious foods, movies by the fire or the fact that it's the only time of year the family ever really manages to all get together, but there's something special about it. Sometimes it can be easy to get lost in the magic, but there's a few important environmental aspects to consider first.
I was shocked this year when I was reading through some statistics and discovered that the UK produced 30% more waste than normal over the festive period, some of which is completely preventable or recyclable.
First of all, we'll get down to the nasty bit, but don't feel disheartened! Below you'll also find many ways that you can help reduce this number this year. Here are some of the shocking statistics of what happens EVERY YEAR:
227,000 miles of wrapping paper is thrown away
1 billion cards are disposed of with general waste
250 tonnes of Christmas trees are discarded
£64 million of food is thrown in the bin
Now don't let your festive feelings dwindle from all the negativity here. There are ways that you can enjoy Christmas this year while having the least amount of negative impact on the planet!
Paper Waste – Wrapping Paper
All the wrapping paper that we use is enough to reach all the way to the moon, which is crazy!
One of the better options is to reduce how much wrapping paper you're using by using alternatives such as old newspapers (this can give a really cool vintage effect to your gifts too!) or gift bags which can be reused year after year.
If you really are a sucker for the pretty festive patterns, make sure you recycle your paper after, either by taking it to a local recycling centre (sometimes supermarkets have them after the festive period!) or make some crafts with it. You could even make some decorations for next year.

Try not to use ribbon where you can, as some brands are plastic and we all know we have enough of that suffocating the planet! You can always buy biodegradable compostable ribbon .

Paper Waste – Cards
Christmas cards are a lovely gesture to both send a receive, and I'm not going to suggest we stop. The habit of sending cards seems to be dying out on its own, but if you want to keep up this habit, make sure you're recycling the cards you receive!
One lovely idea is using your cards to make new cards or cutting out gift tags from them. This will save you a few pennies and make sure you're super organised for next year. If you don't fancy your hand at some crafts, just make sure you put your cards in the recycling bin!
Christmas Trees
Christmas trees are a beautiful addition to your festive decoration, and we should appreciate them as a gift from nature by giving something back after the holiday season has finished. With so many trees just ending up in landfill, there's many better options.
There are many councils and companies who will collect your tree from you and use it as compost or to create wooden chippings, or you can buy a potted tree and grow it from year to year in your garden.
Food Waste
Take the environment into account while flexing your culinary skills. Remember that all of your veg peelings can be composted and that leftover foods can often be frozen for later use. A quick google search will show you which foods you can or can't freeze.
Many food banks and homeless shelters feel an extra strain around the Christmas period. If you've bought more food than you need this year, be sure to donate the spare to local charities or even head out and hand some out to the homeless yourself.
Gifts
If you're given any presents that don't fit, can't be returned or just aren't you, even if you've tried them, don't throw them out! Keeping them in your cupboard out of guilt and throwing them away 6 months later isn't nearly as good as donating them to a local cause or charity shop. Failing that, you could sell them on ebay for a little extra cash, at least they're not going to waste!
Let's work together to make this Christmas the most environmentally friendly one yet. Do you have any other ideas on how we can cut down or our waste and help preserve the planets resources? Let us know in the comments below so we can all make steps to do our bit.