Kale Crisps Recipe
Posted on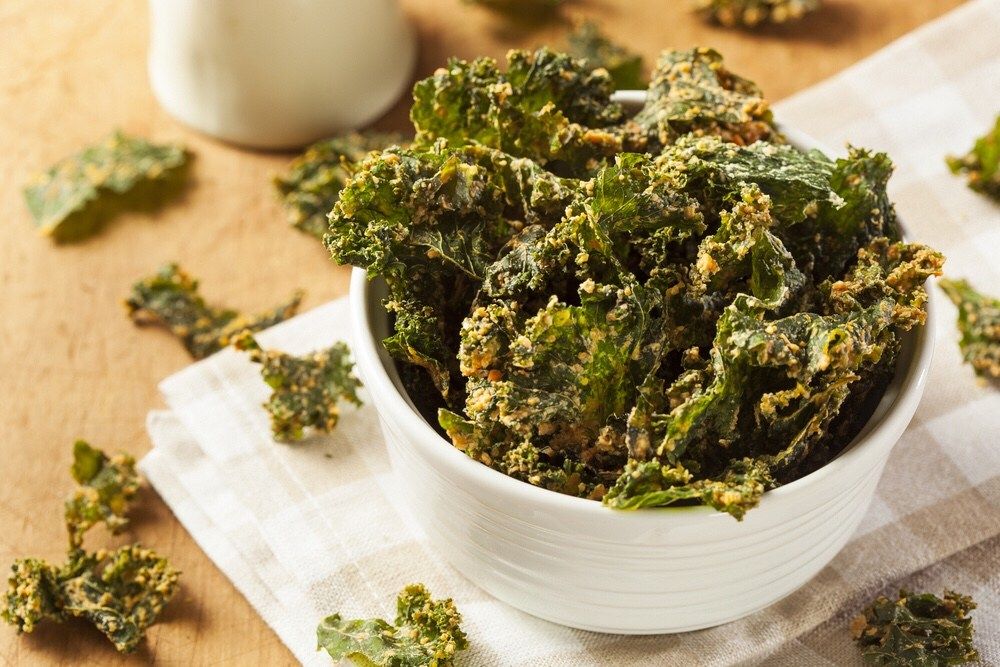 Kale Crisps
If you've never tried a kale crisp, I can imagine you're pretty skeptical about this one. You've made it onto this page so you're one step closer to trying your first at the very least!
Any kale crisp lover will tell you that this delicious and nutritious snack shouldn't be judged with the myth that kale is boring and only for those 'super food weirdos'.
I've opted for the traditional flavoring of just salt, but they could work with many different flavors such as curry, cumin, pepper, paprika, and just about any savory spice you can think of.
Let me know if you try out any new flavors and how it went in the comments below!
Recipe
Total Time: 25M
Ingredients:
1 Large Bunch Curly Kale (Green or Purple)
3 TBSP Sunflower Oil
Salt
Method:
STEP 1:

Preheat oven to 100c



STEP 2:

Rinse your kale under cold running water and then pat dry using a clean kitchen cloth.



STEP 3:

Using your hands, tear the kale into little crisp sized pieces, you want to avoid using any thick stem as this wont crisp up very well.



STEP 4:

In a large bowl, add your sunflower oil and a good couple of pinches of salt to your kale and toss until evenly distributed.



STEP 5:

Lay out on a large baking tray (you might need more than one if you've got lots of kale!) and bake for 20-30 minutes or until the kale is crisp and just starting to golden brown around the edges, but try a piece if you're unsure!



STEP 6:

Allow to cool before piling up in a bowl of a tub. Always best enjoyed fresh.
Are you converted?
See? I wasn't lying to you, they are actually pretty good!
If you want to get a really good crunch to your kale crisps and lots of other snacks, it might be worthwhile investing in a dehydrator. They help to remove all the excess moisture from the food and keeps them crispy for longer!
These crisps make a really good side dish as well as a standalone snack. Why not try it out with our baked sweet potato recipe?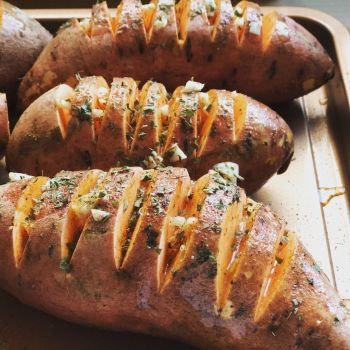 On to Baked Sweet Potato Recipe >>