Vegan Jam Tarts Recipe
Posted on

Jam Tarts
Jam tarts are such a popular food, I can't recall ever meeting someone who doesn't like them, so of course it makes perfect sense to veganise them!
They're so quick and easy, and will last for days in an airtight container (although they never last that long in my house).
If you're looking for a non-messy dessert to take on a picnic this summer, these are for you. This family favorite will always be a huge hit, and is a great one to make with the kids.
Recipe
Servings: 12
Total Time: 45M
Ingredients:
250g/ 2 cups Plain Flour
125g/ 0.5 cups Vegan Margarine
Water
Jam of Your Choice!
Method:
STEP 1:

Preheat your oven to 180c. In a bowl, rub your margarine and flour together until it resembles thick breadcrumbs. Add 2 tablespoons of water and gently knead to bring the ingredients together. If its not staying together, add a little more water, but be careful not to add too much!



STEP 2:

On a lightly floured surface, roll out your dough till its about the thickness of a £1 coin, then use a round cutter to cut out circles big enough to fit the holes in your tart tin.



STEP 3:

Lightly grease your tin with vegan margarine and then gently press the circles into the tart tin.



STEP 4:

Fill each tart with about 2 teaspoons of jam.



STEP 5:

Bake for 18 minutes or until golden brown, the filling should be gently bubbling. Remove from the oven and allow to cool for a few minutes before transferring to a cooling rack.
What do you think?
We'd love to know what you filled your pastry cases with! If you wanted to get real fancy with them, you could top them with fresh fruit, making them perfect for dinner parties!
Jack and I have had a bit of a debate over this recipe, however, about the optimum level of jam for each tart. I say 2 teaspoons, Jack seems to think 2 tablespoons, arguing that "you can never have too much jam". Does anyone else want to weigh in on this?
If you love pastry like we do, you should check out our Apple Turnovers recipe! They're also great for taking on a picnic and if you are looking for more of a challenge, these fit the bill!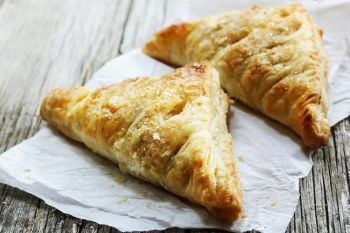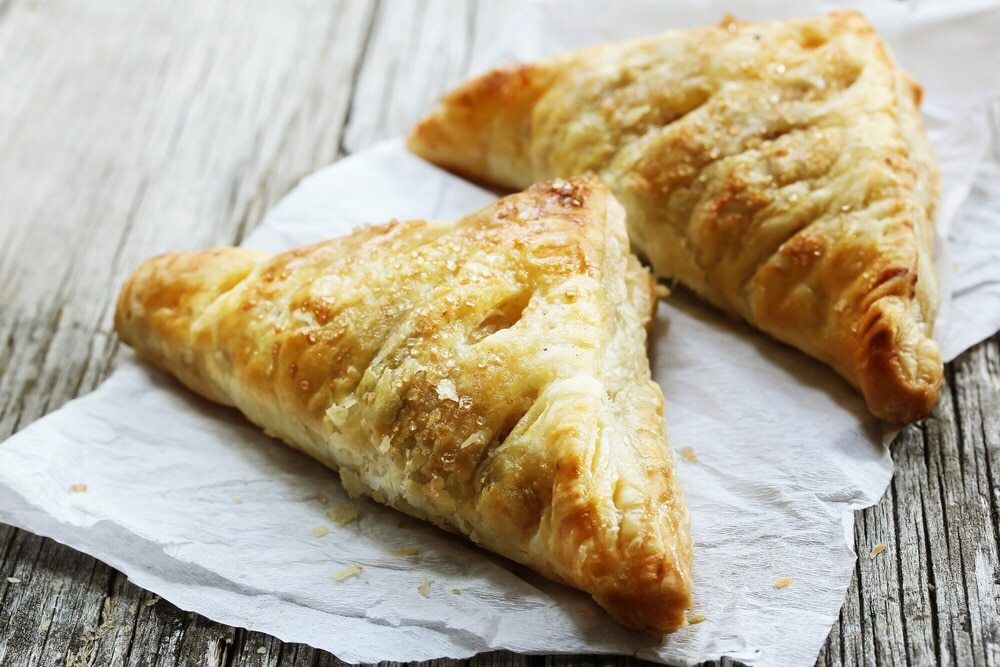 On to Apple Turnovers Recipe >>