Apple Turnovers Recipe
Posted on

Vegan Apple Turnovers
If you're craving the yummy sweet flaky pastry of a vegan apple turnover, you've come to the right place. Within my recipe archive I like to try and cover a lot of the classics, those delicious snacks and desserts everyone enjoys growing up. I veganise them to show that you really don't have to give anything up to live a snack-packed, fulfilling (apple filling in this case) vegan life.
Obviously, my collection wouldn't be complete without this absolute classic. Apple turnovers are actually so easy, and to make this recipe completely accessible for all I've written it with ready-made store bought pastry in mind. This is the half cheat method to create super easy turnovers that look and taste deliciously homemade, and of course, we won't tell if you don't!
Enjoyed warm with soya cream, custard or ice cream, these make for the perfect dessert. Leave them to cool and place them in airtight containers and you've got delicious portable snacks for picnics, parties or on-the-go treats.
Some people make their apple turnovers with raw apple, as the apple can cook inside whilst they are in the oven. However, I always cook my apples beforehand, otherwise I find they can shrink inside and you don't get as much filling as you'd like, and if there's one thing that's key to the perfect turnover, you have to have filling in every bite. Using precooked apples also means that you can just focus on getting your pastry cooked to perfection, rather than having to worry about the apple inside too.
If you did want to make your own pastry, simply follow a vegan puff pastry recipe and then roll it out at step 3.
If I'm making them for a party or a finger buffet style event (or if I'm trying to watch what I'm eating) I sometimes make them smaller (although I usually just end up eating more anyway). Whilst this can be a bit fiddly with cutting the pastry into even squares, filling and sealing, they make the cutest mini turnovers you can imagine, but be sure to remember they won't need as long in the oven.
If you're worried your apples are too sour, you can try your mix before you cool it, remembering though that it will be VERY HOT! If your mix isn't as sweet as you desire, simply add a bit more sugar till you reach the ideal sweetness. Of course, cooking apples are the apples i'm going to recommend for this recipe, I usually use bramley if I'm buying from the shop.
This year I am lucky enough to have an apple tree in the garden of our student house, and whilst I'm not sure what species specifically, I believe they are eating apples. That said, I have used them in this recipe more than once, and they've turned out delicious.
If you're after that 'oh so American' flavour, Granny Smiths are the go-to apple for you. Whatever apple you choose, make sure to let us know in the comments below what you used and how it turned out (no pun intended). As always, tag us in your creations on Instagram and we might even feature you on our page!
Recipe
Servings: 6
Total Time: 35M
Ingredients:
4 cooking apples
6 tbsp granulated sugar
1/2 teaspoon cinnamon (optional)
Water
1 sheet ready rolled vegan puff pastry (I use Jus-Rol which is accidentally vegan!)
2 tbsp vegan margarine
Method:
STEP 1:

Preheat oven to 200c. Peel your cooking apples and chop them into about 1cm cubes.



STEP 2:

Place your apples into a large pan along with 2 tablespoons of sugar and 6 tablespoons of water. Cook on a medium heat until your apple is nice and soft, but not mushy. Set your mix to one side to cool completely. (To speed up the cooking, you can spread it out on a large tray.)



STEP 3:

Lay your pastry out and cut down the middle and then decide each strip into 3. Then melt your vegan margarine in a mug in the microwave, you'll need a pastry brush!



STEP 4:

Place a tablespoon of mix in the centre of each piece of pastry, then brush the reminding pastry on show with margarine.



STEP 5:

Fold your pastry over and then press down along the edges with your fingers, and then with the back of a fork to seal.



STEP 6:

Place on a papered tray and then brush each one on top with your margarine, then stab 2 or 3 little holes in the top of each.



STEP 7:

In a small bowl mix together your remaining sugar and your cinnamon and the sprinkle over the top of your apple turnovers!



STEP 8:

Bake for 12-15 minutes or until golden brown! You can either serve them warm with some vegan custard or ice cream, or leave them to cool and eat them over the next 3 days.
How did your turnovers turn out?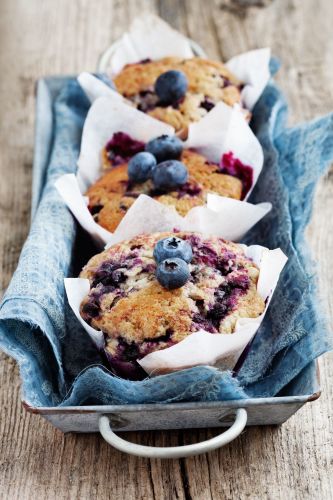 It makes a change to make a fruity sweet treat instead of just chocolate all the time! How did you get on? Did you do anything differently? We'd love to know!
If you're looking for something else to try, why not try our Gooey Blueberry Muffins Recipe?
We sold them at our stall at the Kind Heart Festival and they went down a storm!