Blueberry Muffins
Posted on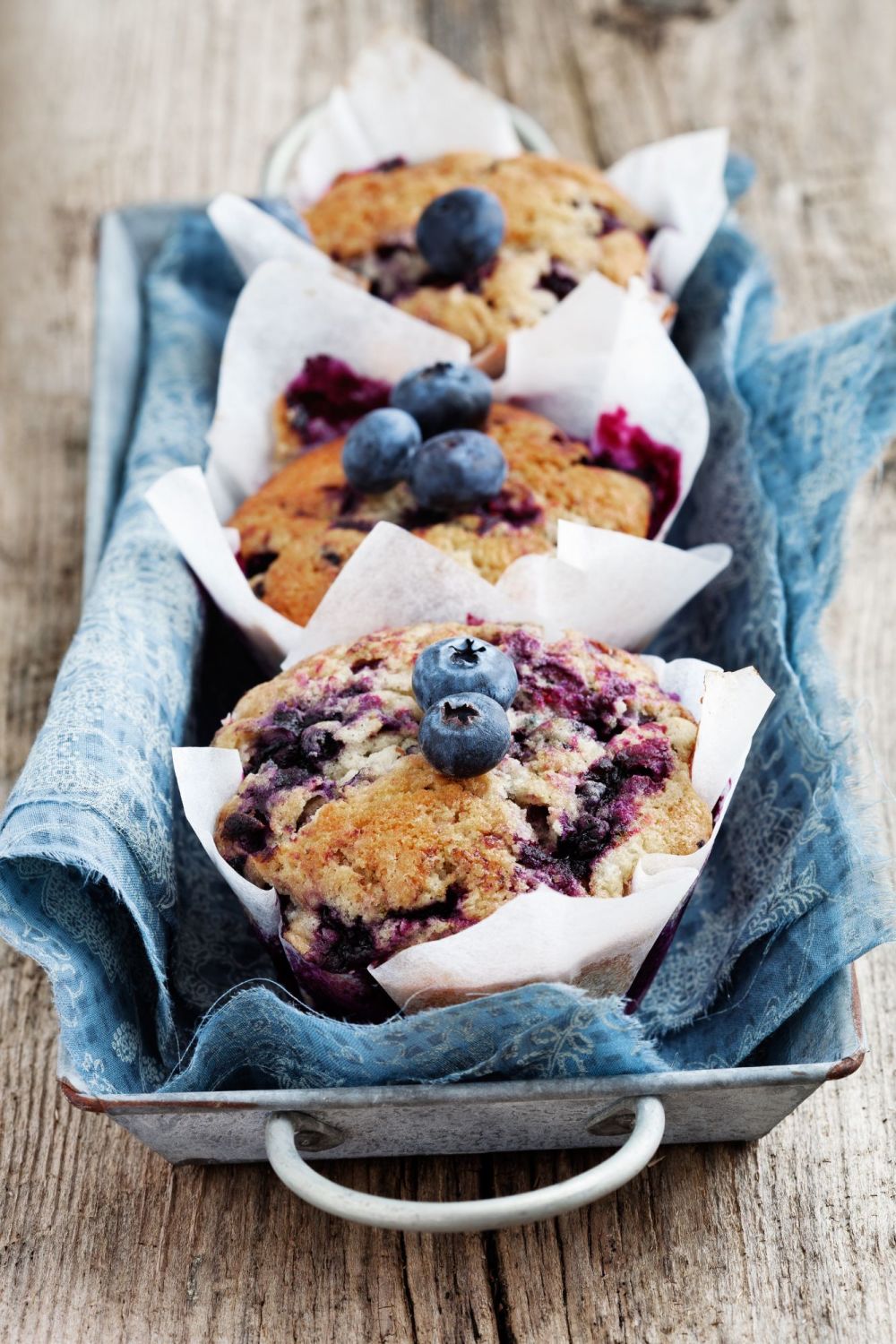 Blueberry Muffins
Wholesome, soft and packed full of delicious fresh blueberries, these blueberry muffins are the perfect morning or midday snack. You'll love the flavours in these, the lemon works to bring the whole thing together into one of the best muffin recipes you'll ever make!
I love making these in the summer when I want cake (I always want cake…) but also want a bit more of a fresh and fruity taste rather than just going for a typical chocolate muffin.
I'd always chosen chocolate over blueberries when it came to muffins when i was growing up, but now I think i probably like them equally. I'm determined to make a recipe for every muffin flavour i can think of, so if you think of a flavour i haven't yet done please pop it in the comments below!
Once you've made these, store them in an airtight container once cooler and they'll stay nice and soft for about 3 days. They'll be good to eat for longer, but they might go a bit firmer and drier, so it makes a nice excuse to eat a whole batch of muffins in just a few days.
Let me know how you got on in the comments below, and as always make sure you tag us in all your foodie makes on instagram!
---
Recipe
Yield: 10-12
Total Time: 30 minutes
Ingredients:
250ml / 1 cup Almond or Soy Milk

1 teaspoon Apple Cider Vinegar

250g / 2 Cups Plain Flour

2 teaspoons Baking Powder

¼ teaspoon Bicarbonate of Soda

Pinch of salt

1 1/2 cups / 300g caster sugar

125ml / ½ Cup Sunflower Oil

1 teaspoon Vanilla Extract

Zest of half a lemon

200g / 2 Cups Fresh Blueberries
Method:
Preheat the oven to 180c and line a muffin tin with cases.

In a jug or bowl, mix together your soy milk and apple cider vinegar, then leave to one side to curdle.

In a separate bowl, combine your flour, sugar, baking powder, bicarbonate of soda and salt.

In a third bowl, mix together your sunflower oil, lemon zest and vanilla extract. Add your soy milk mixture, then stir in your dry ingredients. Finally, fold in your blueberries.

Spoon the mix into muffin cases, filling till about ¾ full. You can sprinkle a bit of sugar on top at this point if you want an extra little crunch! Bake for 25 minutes, or until a cocktail stick inserted into the middle comes out clean.

Once cooled, you can top with a couple of blueberries if you want the same aesthetic effect!
---
What did you think of this recipe? Did you do anything differently? We'd love to hear from you in the comments below. Don't forget that you can share all your foodie makes with us using the hashtag #HBivore.
Follow us on Facebook and like us on Instagram to keep up to date with our latest recipes, news and content. You can also use the form below to receive all our news straight to your inbox each week.