Hearty Vegetable Stew
Posted on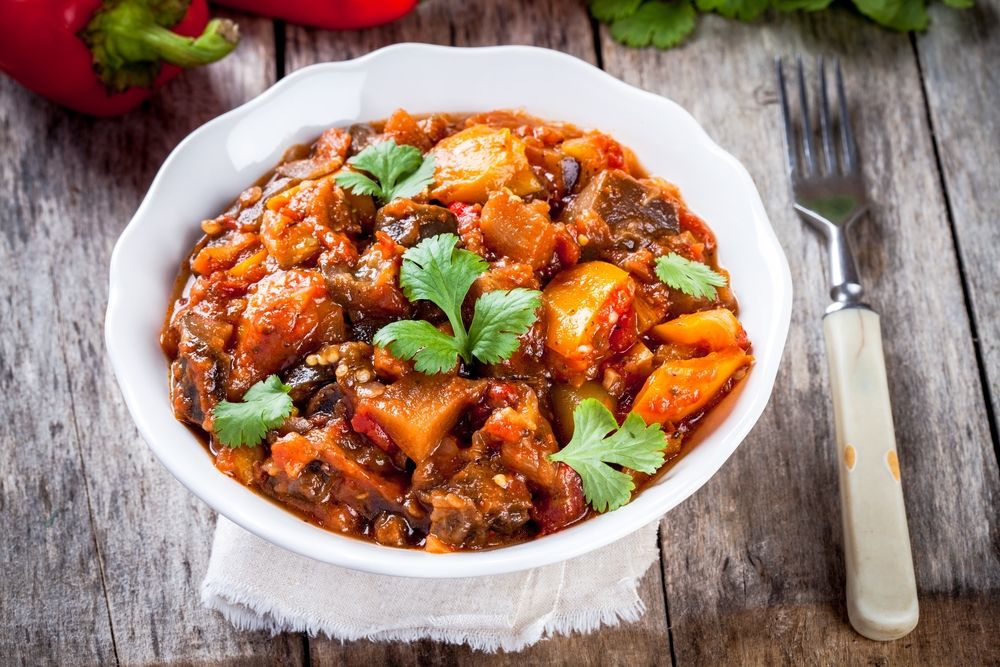 With the cold weather fast approaching, I'm finding myself turning to those warming comfort dinners again. It's time to start stocking up on recipes, or even stocking up on food.
I've found this is a great one to make in a batch and then freeze as portions for later.
The vegetable choice is completely interchangable, but try to stick with those winter roots. You can use parsnips, squash or even courgettes, whatever you've got around.
---
Recipe
Yield: 4 Portions
Total Time: 2 Hours
Ingredients:
1 Swede, peeled and diced
1 Carrot, grated
2 Carrots, Diced
2 Sticks of Celery, finely chopped
1 Large White Onion
2 Cloves Garlic, crushed
¼ + 3 cups Vegetable Broth
2 Large Handfuls Mushrooms, chopped
½ cup Red Wine
1 can Chopped Tomatoes
2 Large Potatoes, peeled and diced
1 Tube Tomato Paste
1 Cup Frozen Peas
1 tbsp Mixed Herbs
1 tbsp Corn-starch
Method:
In a pan, place your grated carrot, finely diced celery, half of your onion finely diced and ¼ cup of vegetable broth.
Sauté this mixture on a high heat until the vegetables are nice and soft, this will only take a few minutes.
Add the rest of your onion, diced, and your mushrooms and cook for a further 3 minutes.
Add your red wine and cook off.
Add the rest of your vegetable broth, tinned tomatoes, tomato paste and your chopped veggies.
Bring to the boil, and then reduce to a simmer and add your peas, and then your corn starch.
Mix well and then leave to simmer with a lid on for 40 minutes to an hour, until your vegetables are all nice and soft and your stew has reached the desired consistency.
---
We have got tubs and tubs of this stocked away in our freezer. Now we can stay indoors all winter long and hibernate.

Well, not really but it's a nice thought!

What did you think of this recipe? Did you swap or add anything in? I'd love to hear your thoughts!

The other great recipe to have on hand for the hibernation season is soup. You should check out our Minestrone recipe when you get the chance!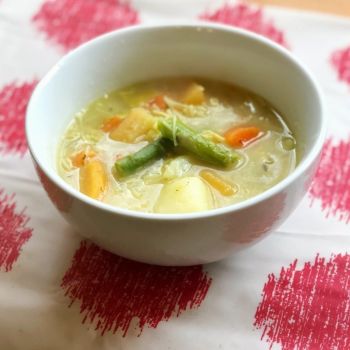 On To Chunky Minestrone Recipe >>