The Biggest Vegan Influencers of Our time and Why You Should Know Them
Posted on
Vegan influencers are everywhere, from the people posting photos of their vegan dinners on instagram, to those chatting to a close friend about veganism over a coffee at their local cafe. Being an influencer is critical in the vegan revolution, it's how we get our passions and ideas across to other people.
While all vegan influencers are doing a fantastic job, there are a few names that stand out from the crowd. Those who dedicate their lives to the cause, raising awareness for animals and promoting peace over violence. These people are an inspiration to us all, and can be a great source of information on the best activism tactics, as well as helping us feel part of a community when we feel isolated for having the unpopular but ever-so-important vegan opinion.
Don't just take my word for it though! This list was created using the opinions of over 100 vegans just like yourselves.
Jenna & Julien
I used to watch a lot of Jenna Marbles years ago, and I must admit I didn't know she was vegan before I started researching for this blog, and I'm so glad I've been introduced to them both now! They're less focused on the activism side of veganism, and more about just sharing the everday thoughts and feelings of veganism through the medium of podcasts. Their podcasts cover everything from codes to help you get cheap vegan food, to discussing the key news stories linked with veganism. If you haven't already, you need to check these guys out!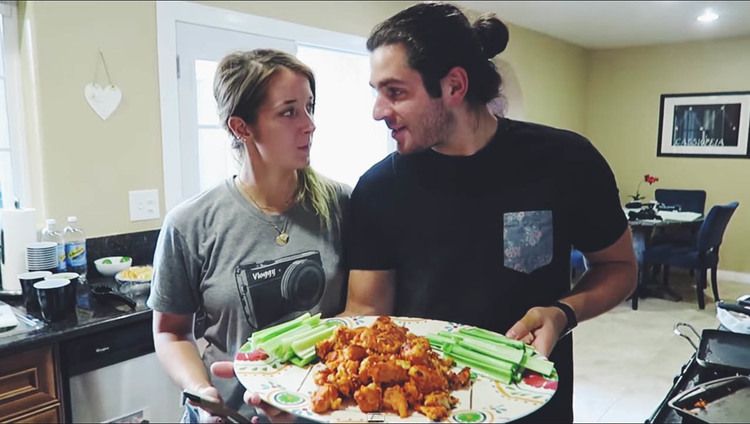 Ellen Fisher
A recipe writer, blogger and youtuber. Ellen Fisher is a great inspirational youtuber for tips and advice on just living vegan. Her videos cover topics such as 'Eating vegan at my in-laws house' and vlogs on what her vegan kids eat, which I know can be difficult for a lot of people. She really is an inspirtion and I 100% reccomend turning to her videos when you're feeling down or isolated.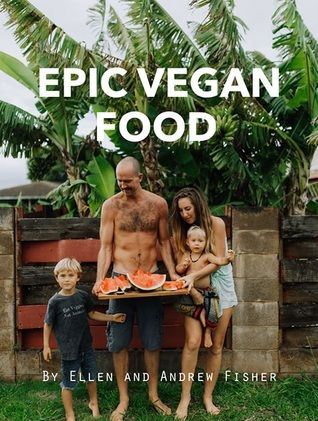 Mayim Bialik
If you're looking for a vegan blogger who manages to cover all the important and dark vegan issues, and still manages to make you laugh, than this is the influencer for you. She's not afraid to tell things how they are, but in a way that keeps it friendly and accessible for both vegans and omnivores. I reccomend starting with her video 'Why I'm A Vegan'.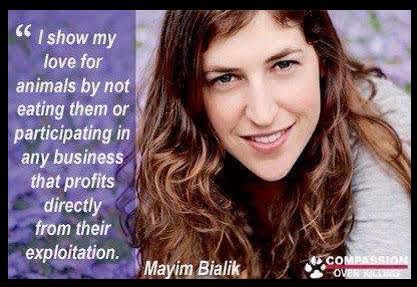 James Aspey
More of a face to face influencer, James Aspey is definitly a doer. You may have seen him around on facebook videos a lot, giving talks about veganism or taking part in debates and events. One of his best known campaigns was his Voiceless365, where in order to raise awareness of animal exploitation he didn't speak for a year.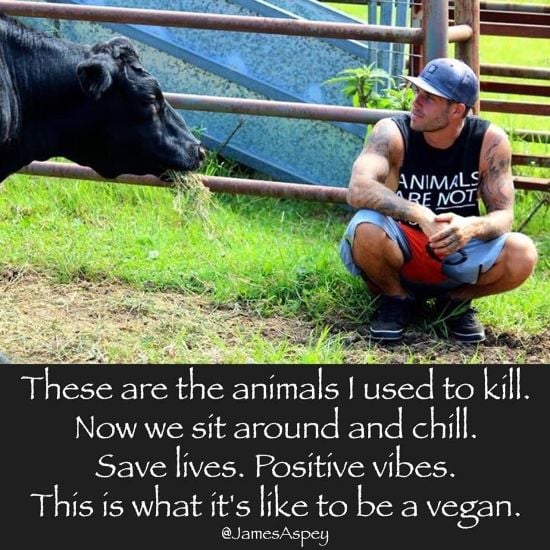 Earthling Ed
Without a doubt this will be the most well known name on the list. If you havent heard of Eathling Ed, where have you been for the last 6 months?! Dedicating his time to educating people on the importance of veganism, taking part in Animal Rights Marches and being an all round amazing influence to vegans everywhere, it's no wonder that Ed recieved almost half of all votes placed by our voters. You can find all of his work over on his youtube channel.