Vegan Chocolate Brownie
Posted on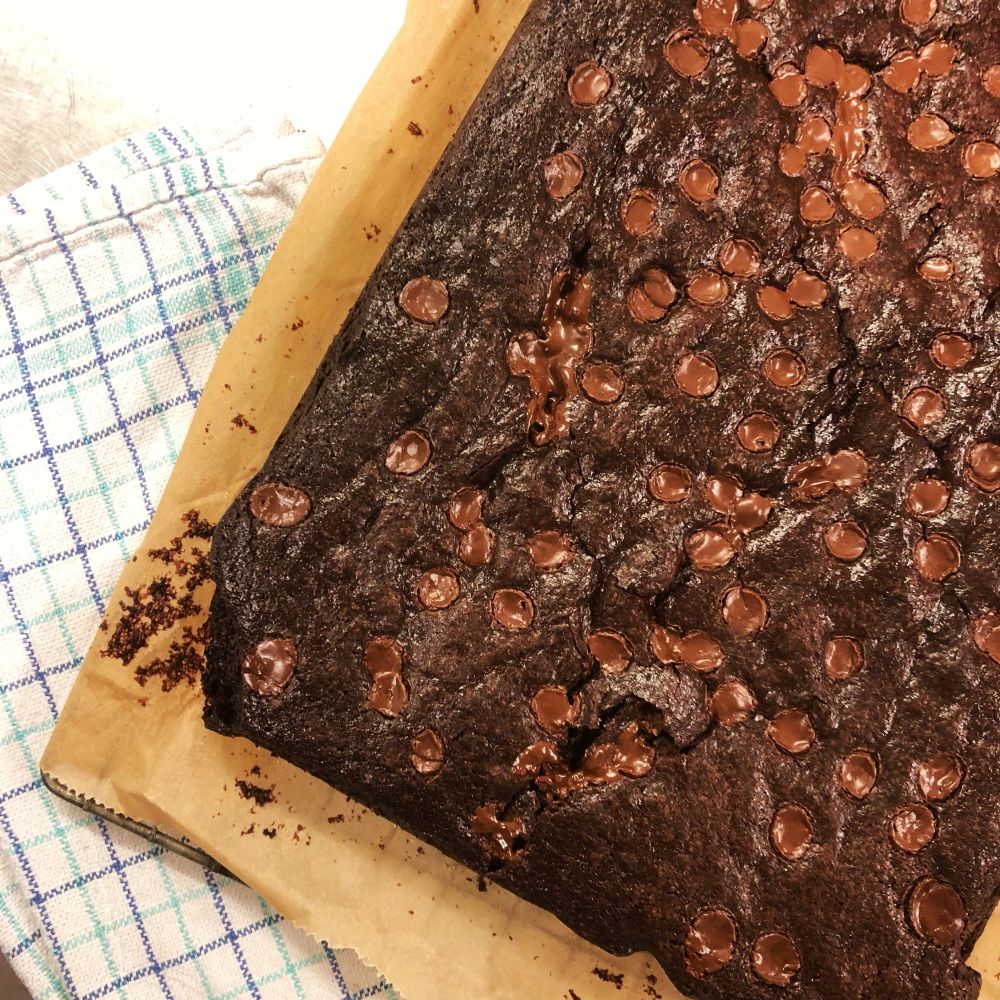 Vegan Chocolate Brownie
This is the best chocolate brownie you will ever make, and that's a promise. If I could upload the rich chocolatey smell this brownie will spread around your house you would be running to your kitchen to make it right now, but don't take my word for it, try for yourself!
The brownies stay nice and soft even after they've cooled completely, so they are great to eat both warm or cold. Of course, I recommend warm with your favourite vegan ice cream.
Recipe
Servings: 9
Prep Time: 20 minutes
Total Time: 1 hour


Ingredients:
250g / 2 cups Plain Flour
86g / 1 cup Cocoa Powder
400g / 2 cups Caster Sugar
1 tsp Baking Powder
1/2 tsp Salt
240ml / 1 cup Almond or Soya Milk
1 tbsp Lemon Juice
1 tbsp Coffee Powder
240ml / 1 cup Vegetable Oil
1 tsp Vanilla Extract
Vegan Dark Chocolate Chips
Method
Preheat oven to 180c. Sift together your flour and cocoa powder into a large bowl. Add your caster sugar and baking powder and mix until combined.

In a jug, measure out your almond milk and then add your lemon juice and stir. Leave this for a few minutes to curdle (it'll look gross, I know).

Pour your milk mix and vegetable oil into your dry ingredients, then add your vanilla, salt and coffee powder and whisk together thoroughly.


Pour mix into a lines 9x9inch lined baking tray., then spinkle dark chocolate chips on top. Bake on the too shelf for 40 mintues or until a cocktail stick inserted into the middle comes out clean. Be careful not to over bake!