One-Pot Lemon and Vegetable Pasta
Posted on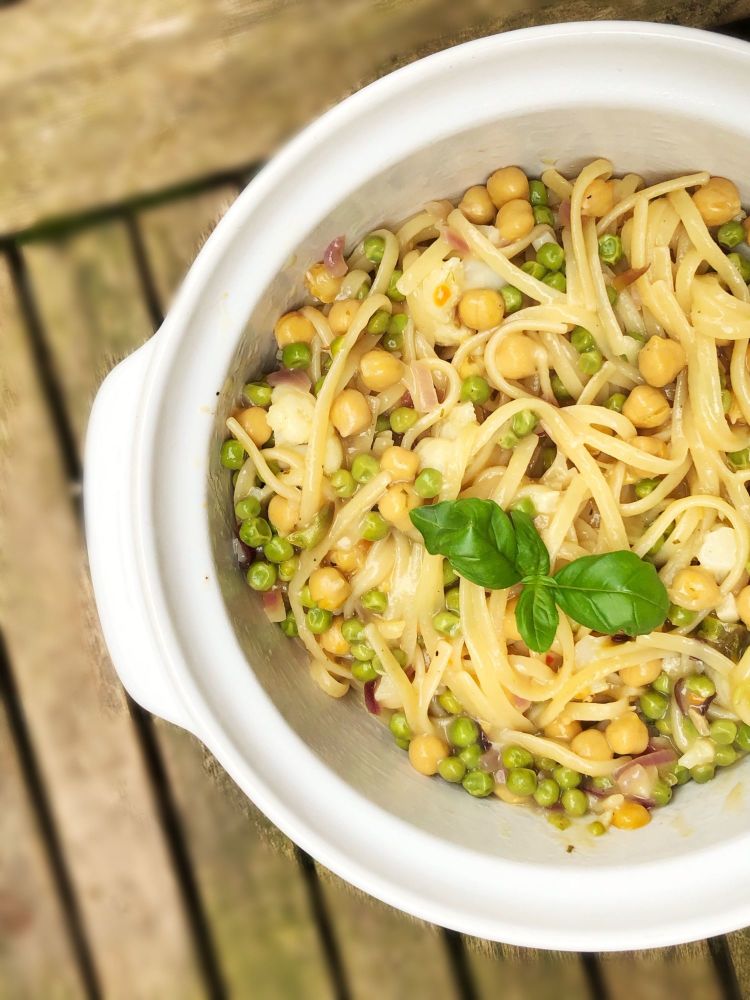 When it comes to quick, easy and versitile vegan meals, pasta is the first thing thst come to mind. There's a reason that pasta is such a big part of cuisine in many countries, and that is because you can do pretty much anything with it! This is a nice quick one-pot recipe, which means you can spend less time in the kitchen cooking and washing up, and more time enjoying the important things in life (like eating!).
If you're unsure about making a vegetable broth, a veg stock cube miced with the given amount of boiling water will do the same job!
Serves: 4
Total time: 25 minutes
Ingredients
8oz / 225g Spaghetti
3 cups / 700ml Vegetable Broth
Half a Red Onion, diced
1 Clove Garlic, Crushed
4 Pieces of Asparagus, Copped
1/2 cup Frozen Peas
Juice of 1 Lemon
Method
Add all your ingredients apart from your peas to a large pan. I use a pan with a large surface area so I don't have to break the pasta.
Bring to the boil and leave to simmer until the pasta is cooked, stirring occasionally.
Add your peas and cook for a further 2 minutes.
Serve in bowls with a sprig of basil.