Homemade Vegan Pizza
Posted on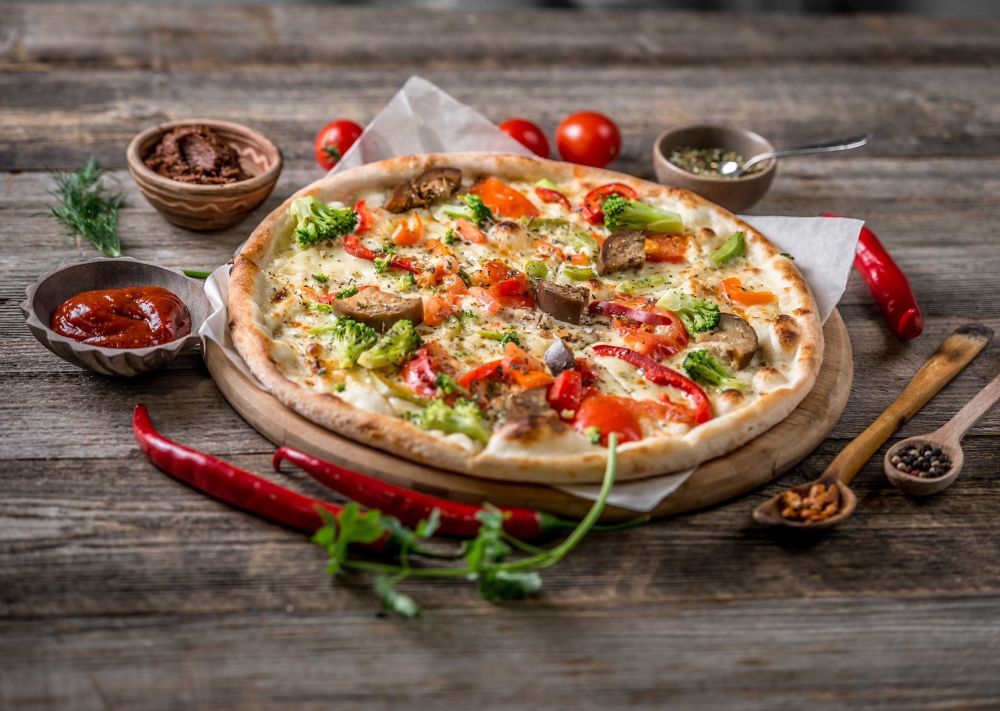 Homemade Pizza Recipe
Everybody loves pizza, right? vegans included! What could be better than sitting down to eat your own, homemade cruelty free vegan pizza. Get the whole family involved with the preparations and cooking to really make a meal of it.
This recipe is great because it's so easily adjusted for everyone's individual taste. You can use whatever toppings you want, and easily experiment with even those less-traditional pizza topping ideas you have.
We live in a futuristic age where you can buy hundreds of different types and brand of vegan cheese, so even if you think you hate them all, I'm certain you can find one you love if you keep looking. You can use any vegan cheese for this recipe, be that a hard cheese or a vegan mozzarella. If you prefer something a cheeseless pizza though, simply leave the cheese out and top with as many delicious veggies as you want!
If you want to experiment a bit, you can also swap out the tomato sauce for something else entirely, this is a great way to change up a pizza if you're feeling in a bit of a rut. Try hummus, bbq sauce, pureed butternut squash or pesto instead!
If you're short on ideas, here's a few of my favourite topping combinations:
Vegan mozzarella, cherry tomatoes and basil

Quorn smoky slices/vivera bacon pieces and pineapple (yes pineapple belongs on pizza!)

Mushrooms, olives and chilli

Peppers, artichokes and red onion

Pesto and Rocket

Artichoke, spinach and pine nut

Cauliflower, spring onion and garlic

BBQ sauce, jackfruit and portobello mushrooms
---
Recipe
Yield: 1 large pizza
Total Time: 30 minutes
Ingredients
For the Base:
1 cup / 235ml warm water

1 tbsp sugar

1 tbsp active dry yeast

1 tbsp olive oil

2 / 240g plain flour

1 tsp salt
For the Sauce:
Tomato puree / passata

1 tbsp chopped fresh or 1 tsp dried basil
Method:
Preheat the oven to 230c and grease a large pizza pan.

Mix together your warm water, sugar and yeast and then allow to sit for 5 minutes to activate the yeast. It should go nice and foamy.

Add in your olive oil and gently stir to combine.

Add your flour and use a spatula to fold the flour into the dry ingredients, it should form into a ball (you can add a little more flour if you need to).

Transfer onto a clean, lightly floured surface and knead until a smooth dough is formed, you can add more flour still if you need to.

Roll out your dough into the desired shape and transfer onto your prepared tray. Using a fork, gently stab your dough all over to stop it from rising.

Bake in the oven on the bottom shelf for 5 minutes, at this point we're just pre baking the dough so we only have to worry about getting the top perfect later on.

Mix together your passata and basil, then spread over your pizza.

Top with vegan cheese and the toppings of your choice, return to the bottom of the oven and bake on the lower rack again for 15-20 minutes or until your pizza looks perfectly golden brown!
---
What did you think of this recipe? Did you do anything differently? We'd love to hear from you in the comments below. Don't forget that you can share all your foodie makes with us using the hashtag #HBivore.
Follow us on Facebook and like us on Instagram to keep up to date with our latest recipes, news and content. You can also use the form below to receive all our news straight to your inbox each week.