Jackfruit Spring Rolls
Posted on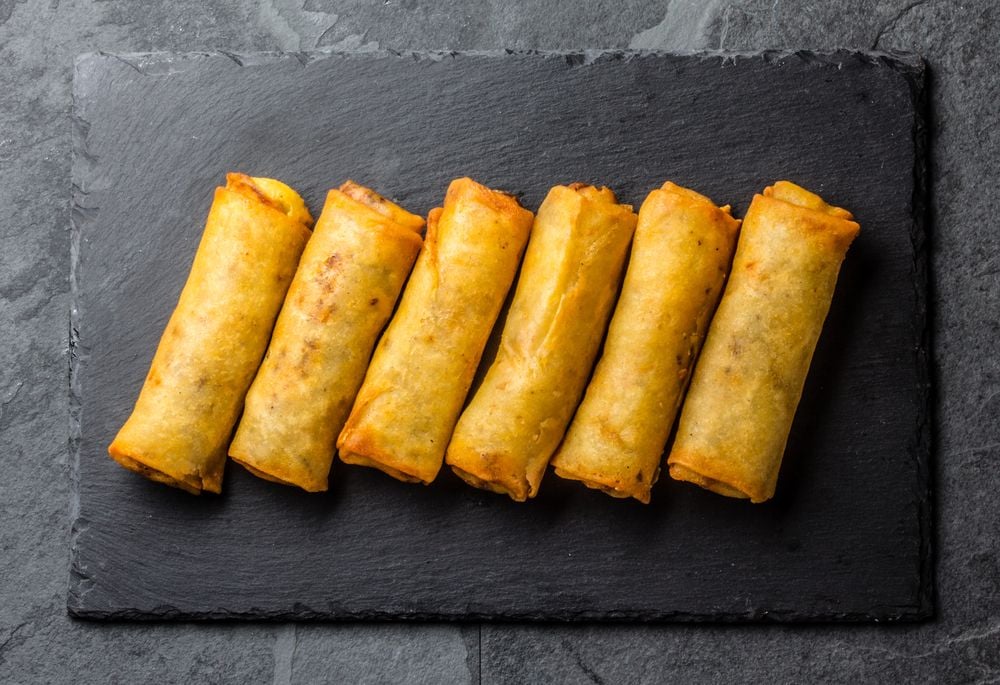 Jackfruit Spring Rolls
Homemade spring rolls taste so much better than the shop bought ones, and are also way better for you.
These delicious easy to make spring rolls make a welcome addition to any chinese meal, or can be enjoyed as a tasty snack. The recipe is so versitile that you can pack these full of anything you like, as long as you stick to the basic principles.
What i love about these is that they can either be fried as a tasty treat, or oven baked and still just as delicious but a whole lot healthier. Avoid the takeaway by making your own tonight. I've also included the recipe for a great ginger dipping sauce, but you can enjoy them jjust as they are or with a sauce of your choice!
If you haven't worked with jackfruit before, it can seem a little daunting but it's well worth getting to grips with. I'll talk you through it step by step, assuming you'll be using the young tinned jackfruit you can by in stores.
---
Recipe
Ingredients:
4 sheets of filo pastry OR ready made spring roll wrappers

1 tin young green jackfruit

40g / ½ cup mushrooms

2 cloves garlic, crushed

1 inch ginger, grated

3 spring onions, finely chopped

1 cup bean sprouts

1 medium carrot, grated

2 tbsp soy sauce

1 tbsp vegan margarine
For the ginger dipping sauce
4 tbsp light soy sauce

4 tbsp black rice vinegar

1 tbsp maple syrup

1 inch piece ginger, finely sliced
Method:
Drain the jackfruit, then take the pieces and cut off the dense hard stalk sections attached to each piece, think of it a bit like a pineapple, you don't want the core. Then, using two forks pull the pieces apart, you're aiming for a 'pulled pork' sort of texture. You'll notice some seeds, the amount of seeds can vary a lot, but you want to remove as many as possible.

Cut your mushrooms into matchstick pieces, keeping in mind you want them to be able to fit nicely into your spring rolls.

Add the jackfruit and mushrooms to a frying pan along with your garlic, ginger, spring onion, carrot, bean sprouts and soy sauce. Fry this mix off for about 5-10 minutes and then set to one side to cool.

Melt your vegan margarine (i did mine in the microwave) and then lay out your filo pastry, you'll want to keep it covered with a damp cloth when you're not using it to stop it drying out.

Cut your pastry into 4 rectangles approx 15cm x 12cm, then lay out about 1 tbsp of mix at the top of your filo. Lightly brush the sides of the filo with margarine and then fold in each side of unfilled pastry into the centre. Lightly brush the remainign uncovered pastry with margarine, and then roll down into a cylinder to form the spring roll. Repeat this until you've used all your mix or pastry.

Bake for 15-20 or until golden brown. If you're frying them, they'll only need a few minutes.

While they're cooking, simply just combine your ingredients for the dipping sauce and lave in a small bowl or ramekin ready to use.
---
How did it go? Did you do anything different? I'd love to hear about your creations. Be sure to share anything you make with us on the #HBivore hashtag on Instagram.
Don't forget, you can follow us on Facebook and like us on Instagram to keep up to date with our latest recipes, news and content. You can also use the form below to receive all our news straight to your inbox each week.
livepages::jquery(); ?>