Vegan Oreo Rocky Road Recipe
Posted on

Oreo Rocky Road
When turning to a plant-based diet, you begin to assume that most sweet treats will contain butter, milk, eggs...
Not Oreos. Oreos are a wonderful exception. It seems wrong to not include them in some of our recipes. Hence why we wanted to bring you this Vegan Oreo Rocky Road Recipe.
You can put in whatever you like. You can add nuts, vegan marshmallows or any type of dried fruits depending on your taste, just take out a few Oreos if you're adding a lot of other ingredients.
To make a gluten-free version, you can just replace the Oreos with gluten free digestives (usually found on the 'free from' section of any large supermarket).
This recipe would also work with any other vegan biscuit, I want to try it with vegan bourbons!
There is so much potential. Anyway, here is the recipe we used that you can build your perfect rocky road from!
Recipe
Serves: 9
Total Time: 1H
Ingredients:
200g (1.3 cups) vegan dark chocolate
3 tbsp golden syrup
120g (1/2 cup) vegan margarine
170g (15 Oreos) Oreos
75g (1/2 cup) Raisins *
*these are completely optional, but if you're not including them use an extra couple of Oreos.
Method:
1.) Gently heat your chocolate and margarine over a pan of hot water, ensuring it doesn't get too hot and that your bowl isn't touching the water.
2.) Break your Oreos into small pieces. (If you're using vegan marshmallows, nuts or any larger dried fruits you'll want to cut them up too.)
3.) In a bowl, mix your chocolate mix and your dry ingredients together until combined. Then press down into a 9×9 inch tray lined with baking parchment.
4.) Allow to cool completely, cut up and enjoy!
What do you think?
Did you try out this recipe? What ingredients do you want to try instead? This recipe is so perfect for experimentation. You are only limited by your imagination... Mind you, maybe don't try broccoli.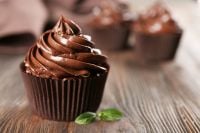 What other recipes have you tried with oreos? We tried crumbling them and adding them into our cupcake recipe. They were real showstoppers and made for a great talking point when other people found out that oreos are vegan. Find our cupcake recipe here.