Garlic and Herb Baked Sweet Potato
Posted on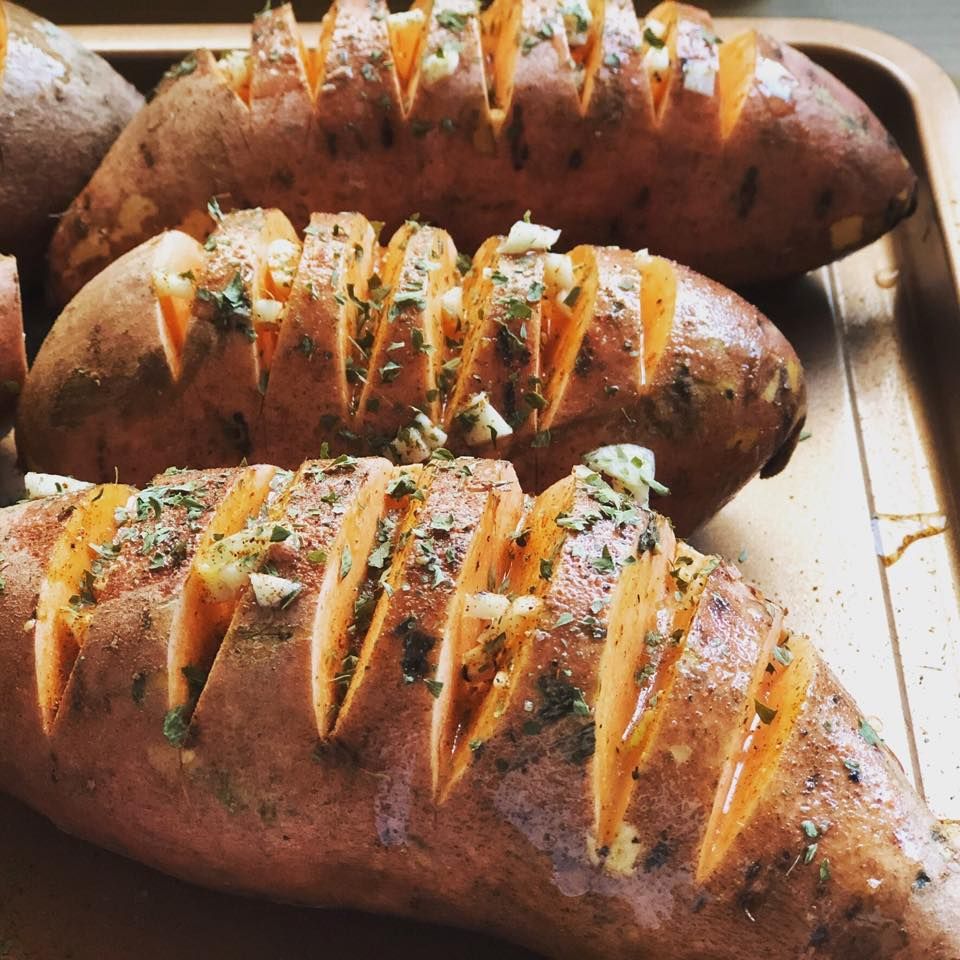 This baked sweet potato makes a great accompaniment to a dish, or the perfct lunch time snack on it's own. They're easy to make and delicious to eat. I've kept things basic, but you could add some vegan cream cheese or some violife. Let me know what you come up with!
Total Time: 1 hour
Ingredients:
Large Sweet Potatoes (allow one per person)
Fresh or Dried Garlic
Fresh or Dried Mixed Herbs
Olive Oil
Method:
Preheat oven to 180c. Thoroughly wash your sweet potatoes and pat dry. Cut out sections from the top of the potatoes by cutting in slightly at an angle.
Using a pastry brush, brush oil into the gaps and over the top of the potatoes.
Crush your garlic and distribute it evenly into the ridges, then sprinkle with herbs (If you're using fresh, you'll want to chop them up), salt and pepper.
Bake in the oven for 30-45 minutes, depending on the size of the potatoes. To test, insert a fork into the middle of the largest sweet potato, it should be nice and soft when cooked. Serve with whatever you want!