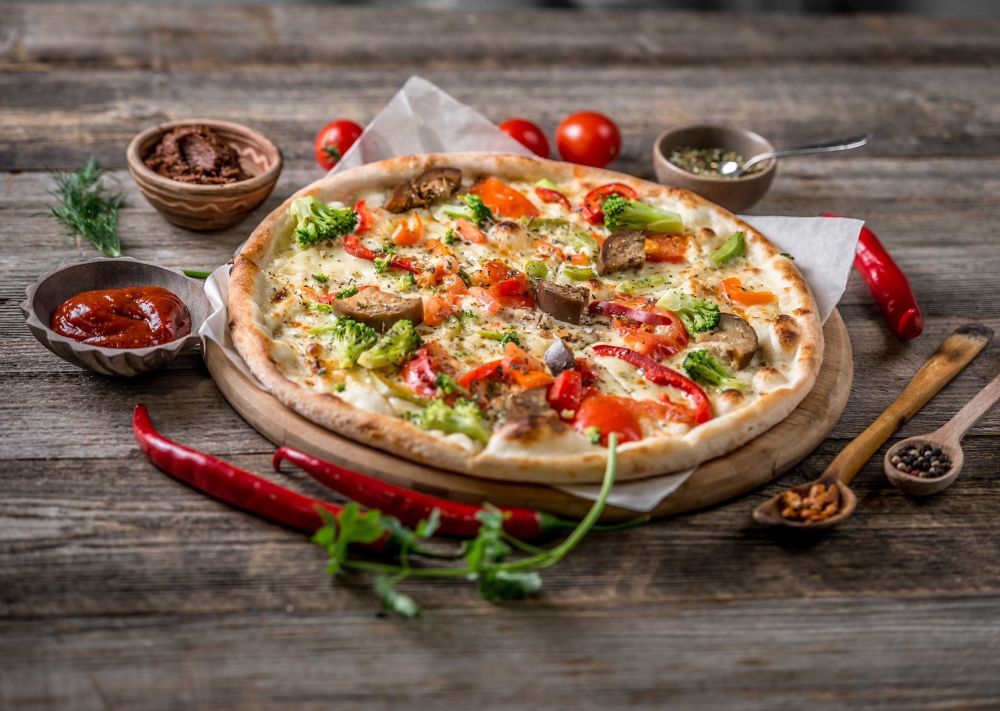 Simple Vegan Pizza
Everybody loves pizza, right? vegans included! What could be better than sitting down to eat your own, homemade cruelty free vegan pizza. Get the whole family involved with the preparations and cooking to really make a meal of it.
This recipe is great because it's so easily adjusted for everyone's individual taste. You can use whatever toppings you want, and easily experiment with even those less-traditional pizza topping ideas you have. I've made it on a thin base, but also included the recipe for a thick base, or if you're slightly more pressured for time you can buy a ready made pizza base from most supermarkets.
Recipe
Total Time: 30-45 minute
2 1/4 tsp. active dry yeast
1 tsp. salt
1 tsp. sugar
1 tbsp. olive oil
250g plain flour
100ml passata (tomato paste)
1tsp dried basil
For The Topping:
200g vegan mozzarella
Your choice of vegan toppings (I used tomatoes, broccoli, pepper, mushrooms)
Method
1.) In a large mixing bowl, mix the yeast and the sugar. Add 240ml freshly boiled water and allow to sit for 2 minutes (the mixture should begin to froth).
2.) Add salt and flour, and mix with a fork until the dough becomes firm. Knead in the bowl for 1 minute and then form into a ball.
3.) In a second bowl, add oil and then add your dough, and roll to coat it.
4.) Leave the dough to rise till it doubles in size (this will take about 15 minutes), then knead down for 30 seconds to allow oil to combine into mix.
5.) In another bowl, mix your tomato paste with your dried basil and crushed garlic.
For a thin crust: Split your dough into two equal balls, you will only need one. Press the dough into an oiled pie pan, pushing the dough to the edges until your desired thickness and size is reached. Spread your tomato mix over the base, then add the toppings of your choice and your vegan mozzarella! Bake for 20 minutes at 260c in the middle of the oven.
For a thick crust: Use all your dough, and press it into an oiled pie pan. Top with your tomato mix, toppings and vegan mozzarella and bake for 30 minutes at 260c in the middle of the oven.